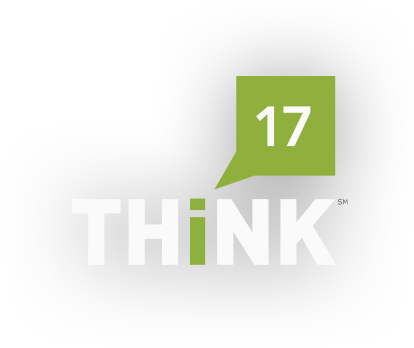 Speakers & Contributors
William C. Taylor

Co-Founder & Founding Editor of Fast Company

The Takeaway: Learn relevant leadership lessons from diverse businesses, as well as organizations that are not businesses per se. Discover how others are doing exciting, compelling, truly extraordinary things in traditional, accessible, ordinary settings.

The Topic: Find out why there's no such thing as a boring, old-fashioned business – only boring and old-fashioned ways of doing business. You don't need to work at Netflix to be innovative; you can do this creating a garage, at USAA and other seemingly boring businesses. While your credit union needs to become a digital powerhouse, never forget the power of creative thinking and how simple ideas can move mountains.

The Innovator: As co-founder and founding editor of Fast Company, William Taylor launched a magazine that won countless awards, earned a passionate following among executives and entrepreneurs around the world, and became a legendary business success. His new book, Simply Brilliant: How Great Organizations Do Ordinary Things in Extraordinary Ways, offers a set of messages and a collection of case studies about how to unleash breakthrough creativity and cutting-edge performance in even the most familiar, slow-to-change fields.

Michelle McKenna-Doyle

Senior Vice President and CIO of the National Football League

The Takeaway: Acquire the tools legacy companies can and must apply to transform their mindset and technology to compete and win in 2017. You'll learn four ways to tackle change from your member's point of view.

The Topic: How do you create a digital strategy that transforms your organization's internal and external customer experience and perceptions? Learn how the steward of the "fan experience" that is the central focus of the NFL is looking at how to apply technology to deepen that engagement. This includes working with partners to employ mobile technology already embraced by fans at home, to create an unmatched onsite experience for those who visit the stadium.

The Innovator: Senior Vice President and CIO of the National Football League, Michelle McKenna-Doyle is responsible for the NFL's technology strategy, shared service delivery and management of the league's corporate technology activities. Her extensive experience with innovation in the media and entertainment industry includes roles as President of Vision Interactive Media Group, Senior Vice President and Chief Information Officer at Universal Orlando resort, and a 13-year career with Walt Disney World Company, where she led the organization's largest-ever technology investment as Vice President, Information Technology.

Rowan Gibson

Innovation expert featured by CNN, Forbes & Harvard Business Review

The Takeaway: Understand innovation at the level of the entire business system, so you can create an enterprise-wide culture that is committed to it; invent breakthrough strategies for sustaining profitable growth; build a management infrastructure that supports innovation and make innovation a systemic capability at the organization's core.

The Topic: Gain insights into how to unleash the imagination, entrepreneurial spirit and "network power" of the organization to seize new growth opportunities, create new markets and even transform industries. Learn how to re-calibrate the whole organizational system around the paradigm of transformation.

The Innovator: Rowan Gibson is widely recognized as one of the world's foremost thought leaders on business innovation. He is the internationally bestselling author of three major books on business strategy and innovation – Rethinking The Future (1996), Innovation to the Core (2008), and The Four Lenses of Innovation (2015) – which have been published to date in 25 languages. In 2015 Rowan received the prestigious "Global Leader of Innovation" award for his significant contribution to the field of innovation strategy. Over the last two decades, he has taught some of the world's largest and most successful organizations how to seize new growth opportunities, create new markets and even transform entire industries by re-calibrating their whole organizational system around the paradigm of innovation.

Dan Pontefract

Chief Envisioner at TELUS & former business intelligence leader at SAP

Dan Pontefract connects digital transformation strategy with purpose. He believes that purpose is not a cause, but a core principle in

The Takeaway: Create a workplace that shines by acquiring a fresh perspective on organizational dynamics and leadership tools that push the boundaries of organizational change.

The Topic: Build your purpose and mission through the digitally transformed experience. To bring about a more collaborative and open organizational culture, leaders need to create an environment where there is reciprocal trust between the employee and leadership to do what's right – however, whenever and with whomever.

The Innovator: Dan Pontefract is Chief Envisioner at TELUS, a Canadian telecommunications company, where he heads the Transformation Office, a future-of-work consulting group that helps organizations enhance their corporate cultures and collaboration practices. Previously as Head of Learning & Collaboration at TELUS, Dan introduced a new leadership framework – called the TELUS Leadership Philosophy – that dramatically helped to increase the company's employee engagement to record levels of nearly 90%. He is the author of THE PURPOSE EFFECT: Building Meaning in Yourself, Your Role and Your Organizationas well as FLAT ARMY: Creating a Connected and Engaged Organization. A renowned speaker, Dan has presented at multiple TED events and also writes for Forbes, Harvard Business Review, Psychology Today and The Huffington Post.

Stephen Wunker

Innovation Consultant Nike, Nestle

The Takeaway: Identify "jobs-to-be-done" for consumers, among both members and non-members of credit unions, using insights from a custom CO-OP–commissioned research report. You'll also bring home group activities that can be used at your credit union post-conference.

The Topic: By looking at customer motivations in business settings, the jobs-to-be-done framework counters the tendency to communicate to our members using attributes such as age range, race, marital status and other categories. This empowers you to create products focused on what customers actually need, rather that what we as credit unions want to sell.

The Innovator: As a specialist in new markets, Stephen Wunker combines world-class strategy-consulting and entrepreneurial skills. He is the author of Capturing New Markets: How Smart Companies Create Opportunities Others Don't, named one of the five Best Business Books of 2011, as well as co-author of Jobs to be Done: A Roadmap for Customer-Centered Innovation(AMACOM, 2016). Steve has a long track record of creating successful ventures for his own companies and on behalf of clients. He has led New Markets Advisors since 2009. In that capacity, he publishes frequentlyin outlets such as Forbes, Harvard Business Review, and The Financial Times. He has also appeared over the years on Bloomberg and BBC television, and he has been a guest lecturer at Dartmouth's Tuck School of Business.

Jean Chatzky

Financial editor for NBC's TODAY show

Host: The financial editor for NBC's TODAY show, Jean Chatzky is an award-winning personal finance journalist, AARP's personal finance ambassador and host of the podcast HerMoney with Jean Chatzky on iTunes. A best-selling author, on February 28 she released her newest book, AgeProof: Living Longer Without Running Out of Money or Breaking a Hip, which she wrote with Dr. Michael Roizen. She has made it her mission to help simplify money matters and increase financial literacy. In 2015, she teamed up with Time for Kids and The PwC Charitable Foundation to launch Your $, a financial literacy magazine reaching 2 million schoolchildren each month.

Tom Goodwin

Executive Vice President of Innovation at Zenith Media USA

The Takeaway: Develop a new attitude and understanding of what "innovation" means in today's business environment, by examining how innovative practices can play integral roles right down to your credit union's core.

The Topic: For all companies, innovation should run deeper than token gestures on the edge and instead encompass fundamental rewiring from the core. Imagine your business as an onion of concentric layers. On the outermost surface you'll find your communications – how your company expresses itself. Inside this is marketing – your services, promotions, pricing and products. At the core, upon which everything else is built, are your business values, culture, processes and systems. At every level of your organization, innovation has a role to play.

The Innovator: As Executive Vice President of Innovation at Zenith Media USA, Tom Goodwin's role is to understand what's changing in the world and advise clients through the turbulence and opportunities ahead. Tom leads Zenith's innovation and transformation wing, unleashing the power of emerging platforms, content, new technologies, media and devices to produce robust business results. An industry provocateur and commentator on the future of marketing and business, he's a columnist for TechCrunch and Forbes and frequent contributor to The Guardian, GQ, Ad Age, Wired, Adweek, Inc, MediaPost and Digiday. Tom is voted the top voice in Marketing globally by LinkedIn, one of 30 people to follow on Twitter by Business Insider, and a "must follow" by Fast Company.

David Rogers

Author, "The Digital Transformation Playbook"

The Takeaway: Propel your institution ahead with actionable steps from a custom, CO-OP–commissioned research report on the current maturity level of credit unions towards digital transformation.

The Topic: To compete in the face of disruptive digital technologies that empower customers like never before, your credit union must transform. And as an eBusiness leader, you must help shape how. The speed with which consumers embrace new digital touchpoints is only getting faster, transforming their relationships with brands and products and blindsiding traditional firms that struggle to adapt. Explore how to enhance your digital customer experience while also driving agility and efficiency through digital operational excellence.

The Innovator: David Rogers is a globally recognized leader on digital business strategy, known for his pioneering model of customer networks and his work on digital transformation. He is author of four books, including The Network Is Your Customer, and most recently, The Digital Transformation Playbook: Rethink Your Business for the Digital Age (April 2016). David teaches global executives as the faculty director of programs on Digital Marketing and Digital Business Strategy at Columbia Business School. He is also the founder and co-host of Columbia's acclaimed BRITE conference on brands, innovation, and technology, where global CEOs and CMOs come together with leading technology firms, media companies, and entrepreneurs, to address the challenges of building strong brands in the digital age.

Aaron Dignan

Co-founder of the internationally recognized digital strategy firm Undercurrent

The Takeaway: Adopt a whole new way of working by applying a fresh approach to upgrading your organizational operating systems.

The Topic: More than simply adopting technology, digital is a mindset that leads you to a truly new way of working. One that simplifies, accelerates, clarifies and humanizes. In reality, the best definition of digital is "the intersection of people, organization and technology."

The Innovator: Aaron Dignan is co-founder of the internationally recognized digital strategy firm Undercurrent. Based in New York City, the firm served the Fortune 500 for over 8 years. Clients included GE, American Express, PepsiCo, Ford Motor Company, Hyatt, The Bill and Melinda Gates Foundation, and Cooper Hewitt National Design Museum. His latest venture is The Ready, an organization-design and coaching practice based in New York City. The firm focuses on helping companies large and small move away from command-and-control bureaucracy towards new forms of self-organization, dynamic teaming, and empowerment. Clients include GE, Kaplan, Lloyds Banking Group, Citibank, and charity: water.