THINK 18: THE RACE TO EXCELLENCE
May 07 - 10, 2018
Sheraton Grand at Wild Horse Pass
Conference Rate - $1,399
REGISTER NOW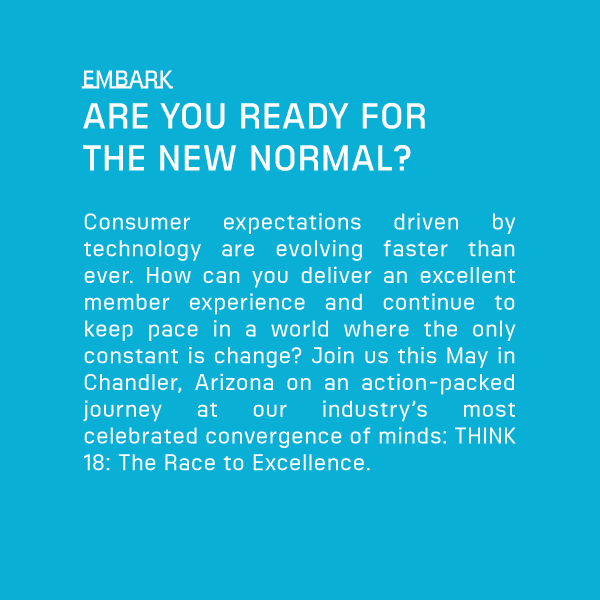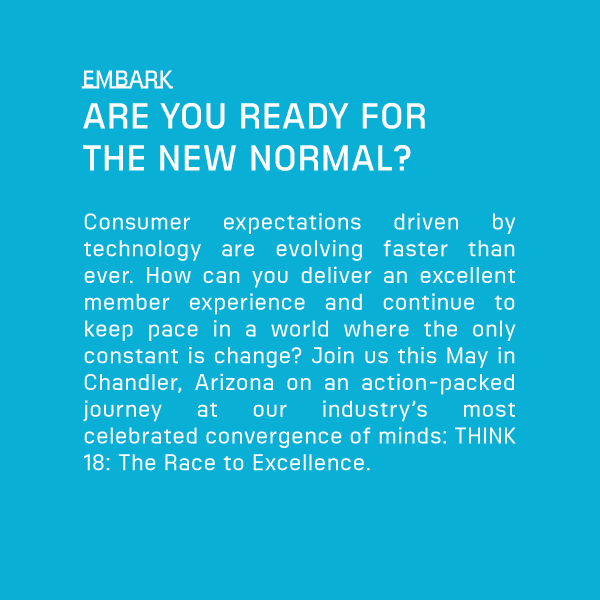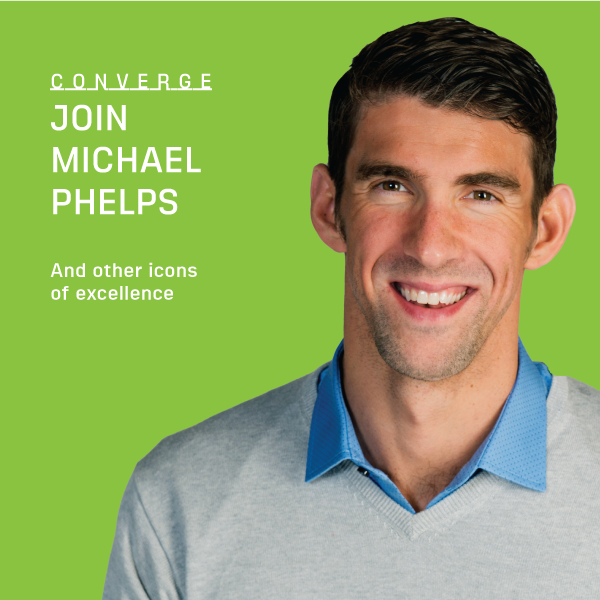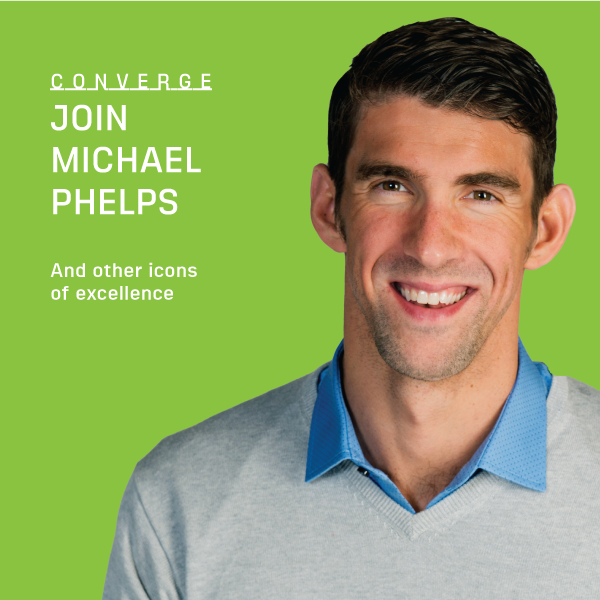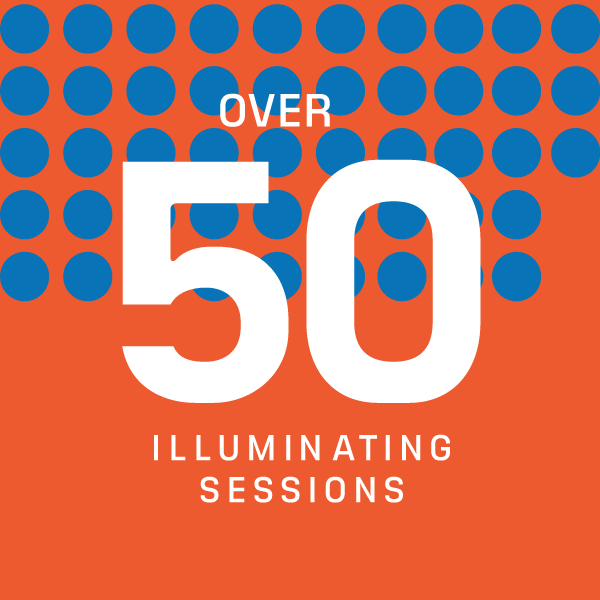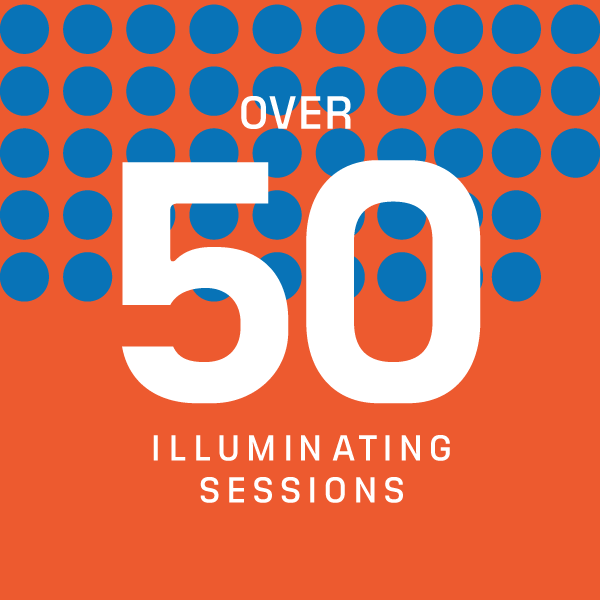 Speakers
MICHAEL PHELPS

World's Most Decorated Athlete

Michael Phelps is the most decorated swimmer in history, capturing a total of 28 medals, including a record-setting 23 gold medals, over the course of his career. Phelps utilized his performance bonus for winning eight gold medals in 2008 to establish the Michael Phelps Foundation. Committed to growing the sport of swimming, the Foundation addresses the need for water-safety through its signature program – im – that is available through the Boys & Girls Clubs of America and Special Olympics International. The most decorated swimmer in World Championships history, Phelps launched his own competitive swimwear brand – MP – in partnership with Aqua Sphere in 2014. He has published two autobiographies – No Limits: The Will to Success and Beneath the Surface – that were New York Times and USA Today best sellers, as well as published one children's book – How to Train with a T-Rex and Win Eight Gold Medals. He is a highly regarded inspirational speaker, sharing his message of "Dream, Plan, Reach" with audiences ranging from children to business executives.

BETH COMSTOCK

Former Vice Chair, GE

Beth Comstock navigates change. She prepares for it, inspires it, and considers it an essential part of the growth of both individuals and organizations. Over nearly two decades at GE, she led efforts to accelerate new growth and innovation, helping transform a process-heavy, top-down culture to a faster, agile, and inventive one. Comstock initiated GE's digital and clean-energy transformations, developed new businesses, increased GE's brand value and sales, and partnered to enhance its inventive culture. She was responsible for the sales, marketing, and communications functions, and was the company's first Chief Marketing Officer in 20 years. As President of Integrated Media at NBC Universal, Comstock oversaw ad revenue and the company's digital efforts, including early development of hulu.com. She held a succession of marketing and communications roles at GE, NBC, CBS and Turner Broadcasting/CNN. Her first book, Imagine It Forward, offers lessons from a life of continual transformation and will be published September 18, 2018.

NICHOLAS THOMPSON

Editor-in-Chief, Wired Magazine

The story of how science and tech will change our lives is one of the most important in the world. And no one is more equipped to tell it than Nicholas Thompson. A veteran editor, he revolutionized The New Yorker's online platform and transformed the magazine. Now, as the editor-in-chief of Wired, he's working at the forefront of digital innovation – championing tech's role in making the world a better place. Thompson served previously as a senior editor at Wired, and played a pivotal role with The New Yorker – first as senior editor, then as editor of the magazine's digital platform. Author of the critically acclaimed biography The Hawk and the Dove: Paul Nitze, George Kennan, and the History of the Cold War, Thompson has written on technology and politics for The New York Times, The Washington Post, The Boston Globe, the Los Angeles Times, Slate, Foreign Policy, The New Republic, The New York Observer, and other publications. He has appeared on Bloomberg TV, NBC, Fox News, MSNBC, ABC, NPR, and CNN, where he is a contributing editor, and CBS, where he is a news contributor.

TAMARA LEVITT

Head of Mindfulness at Calm Meditation App

Tamara Levitt is an author, speaker, and mindfulness educator. For over three years, she has held the role of Head of Mindfulness at Calm, the meditation app downloaded by over 20 million people around the world. Levitt writes, produces, and narrates Calm's mindfulness meditation programs, and leads the overall creative strategy for the company's growing library of meditation programming. Levitt's experience in meditation exceeds over twenty years of study and practice. She has also authored two children's books on mindfulness themes, Happiness Doesn't Come from Headstands, and The Secret to Clara's Calm, both published by Wisdom Publications.

CHRIS SKINNER

World-Renowned Fintech Advisor and Strategist

Chris Skinner is known as an independent commentator on the financial markets and fintech through his blog, the Finanser.com, as author of the bestselling books Digital Bank, ValueWeb and its new sequel Digital Human. He is Chair of the European networking forum The Financial Services Club and Nordic Finance Innovation, as well as being a Non-Executive Director of the Fintech consultancy firm 11:FS.  He is on the Advisory Boards of many companies including B-Hive, Bankex, empowr, IoV42, Innovate Finance, Life.SREDA, Moven, Meniga, Pintail, Project Exscudo and the Token Fund, and has been voted one of the most influential people in financial technology by the Wall Street Journal's Financial News.  He has recently been voted Game Changer of the Year and Financial Markets Advisor of the Year by Finance Monthly, CEO of the Year by CV Magazine, FinTech Speaker of the Year by TMT Global and has been an advisor to the White House, the World Bank and the World Economic Forum.

JEAN CHATZKY

Financial Editor, NBCs TODAY Show

Jean Chatzky, the financial editor of NBC's TODAY show, is an award-winning personal finance journalist, AARP's personal finance ambassador and host of the podcast HerMoney with Jean Chatzky on iTunes. Jean is also a best-selling author. Her newest book, AgeProof: Living Longer Without Running Out of Money or Breaking a Hip, which she wrote with Dr. Michael Roizen, is a New York Times bestseller. In 2015, Jean teamed up with Time for Kids and The PwC Charitable Foundation to launch Your $, a financial literacy magazine reaching two million schoolchildren each month. She lives with her family in Westchester County, New York.

BRIAN SOLIS

Award-Winning Author, Futurist and Principal Analyst, Altimeter Group

Brian Solis is a principal analyst at Altimeter Group, a Prophet company. He is also an award-winning author, prominent blogger/writer, and keynote speaker. A digital analyst, anthropologist, and futurist, Solis has studied and influenced the effects of emerging technology on business and society. His research and books help executives, and also everyday people, better understand the relationship between the evolution of technology and its impact on people and also the role we each play in evolution. Solis also helps leading brands, celebrities, and startups develop new digital transformation, culture 2.0, and innovation strategies that enable businesses to adapt to new connected markets from the inside out. Solis is a regular contributor to leading business and industry publications including Adage, Forbes, Wired, and VentureBeat among others. His new book, X: The Experience When Business Meets Design, introduces the importance of experiences as the new brand, bringing the worlds of CX, UX and BX together to re-imagine the customer journey and lifecycle.

SHIVANI SIROYA

Founder and CEO, Tala

Shivani Siroya established Tala, a mobile technology and data science company committed to expanding financial access, choice, and control for underserved people. Tala's smartphone app provides instant credit scoring, lending, and other personalized financial services in emerging markets. Prior to founding Tala, Shivani held a variety of positions in global health, microfinance, and investment banking, including roles with the United Nations Population Fund, Health Net, Citigroup and UBS. Shivani is an Aspen Institute Finance Leader Fellow, a WEF Young Global Leader, Senior TED Fellow and Ashoka Fellow. She also is on the board of Stellar.org. She holds an M.P.H. from Columbia University and a B.A. from Wesleyan University.

CHIP HEATH

Professor, Stanford Graduate School of Business

Chip Heath is a professor at the Stanford Graduate School of Business, teaching courses on business strategy, change, and sticky communication, and consulting with clients ranging from Google and Gap to The Nature Conservancy and the American Heart Association. He is the co-author (along with his brother, Dan) of four books. Their most recent book, The Power of Moments (October 2017), explores why certain brief experiences can jolt, elevate and change us – and how we can learn to create these extraordinary moments in our life and work. Their book, Decisive: How to Make Better Decisions in Life and Work debuted at #1 on The Wall Street Journal best-seller list and #2 on The New York Times best-seller list. Their 2010 book, Switch: How to Change Things When Change is Hard, hit #1 on both best-seller lists. Their first book, Made to Stick: Why Some Ideas Survive and Others Die, spent two years on the Business Week best-seller list and was an Amazon Top 10 Business Book for both editors and readers. The Heaths' books have been translated into 33 languages, including Thai, Arabic, and Lithuanian.

BOBBI REBELL

Certified Financial Planner and host of the Financial Grownup Podcast

Bobbi Rebell's podcast features interviews with top thought leaders in personal finance and other prominent role models who share life-changing and inspiring money stories and advice. Guests have included Shark Tank's Kevin O'Leary, Author David Bach, Financial expert Jean Chatzky, and ABC news business anchor Rebecca Jarvis. Rebell also is the author of the best-selling self-help/personal finance book How to Be a Financial Grownup: Proven Advice from High Achievers on How to Live Your Dreams and Have Financial Freedom. The book combines unique personal financial stories from inspirational leaders with targeted and relatable advice to help readers take charge of their money. An award-winning TV anchor and personal finance columnist most recently at Thomson Reuters, Rebell has created business videos that have been seen on hundreds of broadcast and online channels around the world, and her Reuters column on personal finance was syndicated to newspapers and websites worldwide.

THOMAS FREY

Founder, Executive Director and Senior Futurist, DaVinci Institute

Over the past decade, Thomas Frey has built an enormous following based on his ability to develop accurate visions of the future and describe the opportunities ahead. Having started seventeen businesses himself, and assisted with the development of hundreds more, the understanding he brings to his audiences serves as a rare blend of reality-based thinking coupled with a clear-headed visualization of the world ahead. Predicting the future has little value without understanding the driving forces behind the trends, subtle nuances that can be leveraged, and implications for both the people directly affected in the industry as well as others farther down the technological food chain. Before launching DaVinci Institute, Frey spent 15 years at IBM as an engineer and designer where he received over 270 awards, more than any other IBM engineer. He is also a past member of the Triple Nine Society.

JARON LANIER

Silicon Valley Visionary and Renaissance Man for the 21st Century

Jaron Lanier is a computer scientist, composer, artist, and author who writes on numerous topics, including high-technology business, the social impact of technology, the philosophy of consciousness and information, Internet politics, and the future of humanism. Lanier's most recent book is Who Owns the Future?, which remains an international bestseller and was declared the most important book of 2013 by Joe Nocera in The New York Times. A pioneer in virtual reality (a term he coined), Lanier founded VPL Research, the first company to sell VR products. Currently Interdisciplinary Scientist at Microsoft Research, he was a founder or principal of startups that were acquired by Google, Adobe, Oracle, and Pfizer. In 2010, Lanier was named one of the 100 most influential people in the world by Time Magazine and is listed as one of history's 300 or so greatest inventors in the Encyclopedia Britannica.
Missed the last THINK?
Don't worry, we have an archive of our past THiNK events just in case you missed it.
New York, NY
THINK 17 Helped Credit Union executives begin their digital transformation journey to prepare for the future.
View All Past Events