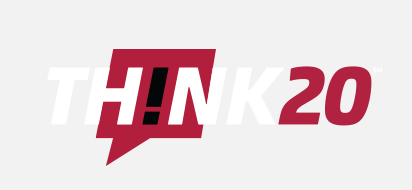 IT'S TIME TO ACTIVATE YOUR NEXT
No matter where you are on your digital transformation journey, the role you play in your members' lives has tremendous potential. Yet legacy systems, and limited resources coupled with shiny payments disruptors looking to capture coveted member engagement, can leave us all with the question of "how."
Where do we go? What moves should we make? How do we place the right bets and make the courageous choices required to identify and take advantage of the opportunities in front of us, while still managing the challenges we each face?
Be part of the only conference that will help you navigate market disruption, starting with where your credit union is today. Learn how understanding payments in new ways could be your most powerful advantage. Build the best strategy to fit your credit union — not just to grow now, but to thrive in the long run — all while preserving your unique "people helping people" DNA.
Join us for the most valuable and transformative THINK to date!
May 04 - 07, 2020
Omni Hotel
Fall Special - $1,299
REGISTER NOW!
Only THINK 20, will show you how to:
Design for where the growth is.  Understand and translate your members' behavior so you can make the courageous choices required to design for those who offer the greatest promise.
Embrace the power of sacrifice.  Identify the key experiences where your members value you most, and integrate your operations to make these experiences seamless.  Plus, gain planning and investment strategies to validate your choices for the long term.
Always be ready for the next. Learn how to dynamically anticipate your members' needs by championing an inside culture of innovation and fearless collaboration--so you can play a more integral role in their financial lives now and well into the future.

Check this page often for speaker and session updates!
Missed the last THINK?
Don't worry, we have an archive of our past THiNK events just in case you missed it.
Chandler, AZ
We assembled a unique lineup to help you forge your own path on this race to excellence.
View All Past Events