Action Guide: 1. Perform a digital audit
Before starting on your journey, gather a little evidence. Before leaving on an actual trip, you would most likely check the weather, flight plans, hotel reviews and essential details. Yet, for some reason, we frequently embark on a project without first assembling some facts. To ensure your digital transformation journey works, start with an audit aimed at answering the question, "Where are you now?" This provides you with essential information that can be used at a later stage. Information typically includes:
SWOT (strengths, weaknesses, opportunities, threats) analysis of your digital strengths and weaknesses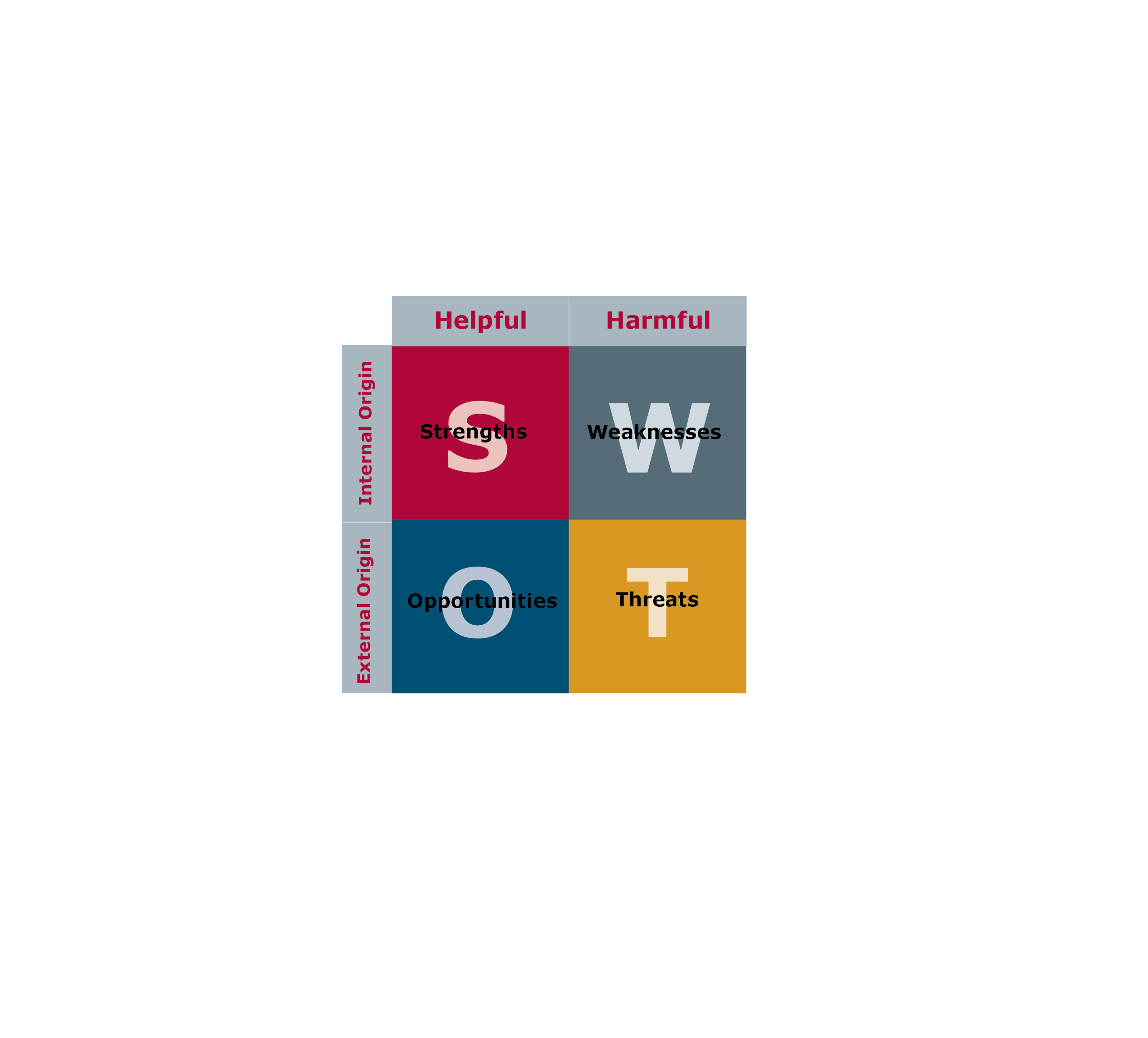 Strengths are internal characteristics. They include financial resources, human capital, existing business and current processes.
Weaknesses, like strengths, are internal and include many of the same items: financial resources, human capital, existing business and current processes.
Opportunities are external factors that could have a positive impact on your credit union. They include market trends, economic and psychographic trends, funding, business pressure to transform, or demographics of your membership.
Threats are external factors that can undermine your credit union's digital presence. These include market and digital trends; fintech and venture capital investment; demographics; user behavior; and political, environmental and economic regulations.
In addition, discuss the following specific questions and include your answers in the SWOT analysis:
What are your key competitors, or similar organizations (fintech) doing?

How are they tapping into member behavior and adding value?
What new markets are they opening that threaten your business model?
What new opportunities are being created through new alliances, collaborations and co-creation?

What's around the corner?

How is consumer behavior changing?
What new technologies are changing the way people are working and living?
New investment from fintech companies, banks and VCs.

What do your members want?

Go beyond transactions and activities to focus on your members' real motivations.
Utilize the Jobs to Be Done Framework to explore the real desires and needs of your members.
A last note: Do not focus only on the digital aspects of your credit union. Broader issues also have a direct impact on the success of your digital transformation strategy.
Download the 10-Step Action Guide
to Kickstart your Digital Transformation Journey.
Join us September 28 for the Digital Transformation Webinar Series: Grow Your Capacity for Change: How Credit Unions Can Thrive in Dynamic Markets.
CO-OP Financial Services partnered with NOBL, an Organizational Design Firm, to assess the readiness of credit unions for change. During this webinar, Bud Caddell, NOBL Founder, and Uwe Hook, Digital Transformation Consultant, will share with the audience an inside look at the opportunities and threats facing credit unions today, as well as first steps you can take to grow your capacity for change.
Register now.