A 10-Step Action Guide to Kickstart your Digital Transformation Journey
Change is harder than creating something completely new. It generates more friction and offers more potential points of failure. Yet, change is the reality for your credit union.
This white paper discusses the change required when a credit union moves into the current era by undergoing a digital transformation. It explains how to get started and how you can go about building a great digital credit union.
In recognizing the disruption – the challenges and opportunities – of the digital marketplace, the C-suite needs to prepare their executive team, and ultimately their entire staff, for the step-by-step transformation in becoming a digital organization. Managing digital transformation includes a total re-examination of the credit union's business model, from how it is designed to how it operates and implements.
In its report "The Future of Business Is Digital," Forrester Research states: "You must think of your company as part of a dynamic ecosystem of value that connects digital resources inside and outside the company as needed to compete. You must harness digital technologies, both to deliver a superior customer experience and to drive the agility and operational efficiency you need to stay competitive."
The first step is to set priorities. Here's a recommended list to get you started: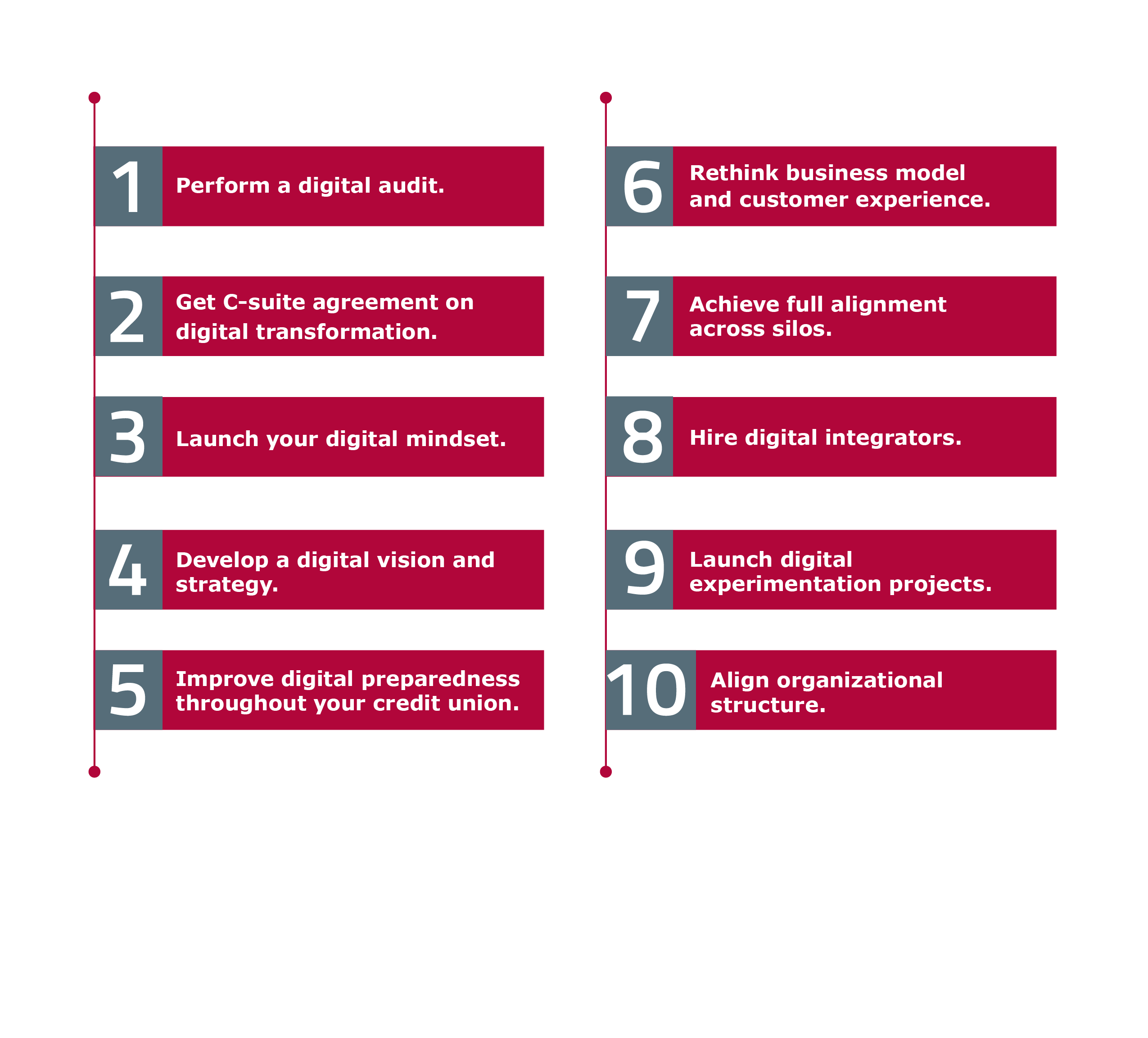 In the following weeks we will explore each priority in detail. Continue to follow us on the digital transformation journey on the THINK blog and join us September 28 for the "Grow Your Capacity for Change: How Credit Unions Can Thrive in Dynamic Markets" webinar