THINK 17 Day 4: Why Managing Change Is Critical to Digital Transformation
When your credit union starts on the path of digital transformation, the strategy, execution and the complete process has to be clearly communicated and thought through. Change management is an important part of addressing the resistance and discomfort people experience when new processes and/or technologies are introduced. This is critical to successfully implementing change. How do you get people across your credit union who are comfortable with familiar ways of doing business to embrace new processes and technologies, so they and your credit union can fully realize the benefits of transformation? Change management is not limited to processes and technology. It's really about the attitude and behavior of the people engaged in the processes and using the technology solutions. That's what will ultimately make or break a successful transformation. Day 4 of THINK 17 is dedicated to change management: understanding the hurdles that might impede process in your digital transformation journey and learning to creatively overcome any challenges.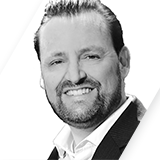 Rowan Gibson
, innovation expert and author, will explain how innovation can become an integral part of the entire business system to create an enterprise-wide culture that is committed to transformation. Learn how to invent breakthrough strategies for sustaining profitable growth; build a management infrastructure that supports innovation and make innovation a systemic capability at your credit union's core. We will take a deeper dive into the change management challenges of credit unions, based on a survey of executives in the credit union industry. An organizational workshop based on this research will focus on the top three hurdles and provide initial ideas on getting over them.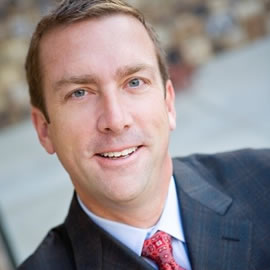 Todd Clark
, President and CEO, CO-OP Financial Services will share his vision for CO-OP and discuss how the company is embarking on its own digital transformation.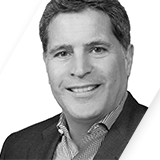 The afternoon will conclude with
William C. Taylor
, Co-Founder and Founding Editor of Fast Company, declaring that there's no such thing as a boring, old-fashioned business – only boring and old-fashioned ways of doing business. You don't need to work at Netflix to be innovative: Any business can be a breakthrough. Simple ideas can move mountains. The evening and THINK 17 will conclude at the legendary Tavern on the Green in Central Park: Legends of the credit union industry celebrating in a legendary venue.
Register now
.