The 2017 State of Digital Transformation
For the third year in a row, Altimeter principal analyst Brian Solis released the annual report on the state of digital transformation. This year's report is focused on how, why and to what extent businesses are investing in digital strategies, initiatives and operational models. On the upside, a growing number of businesses are investing in innovation strategies to uncover new growth opportunities. However, most companies surveyed are ignoring the pervasive changes happening to connected consumers' buying behaviors. One highlight of the report: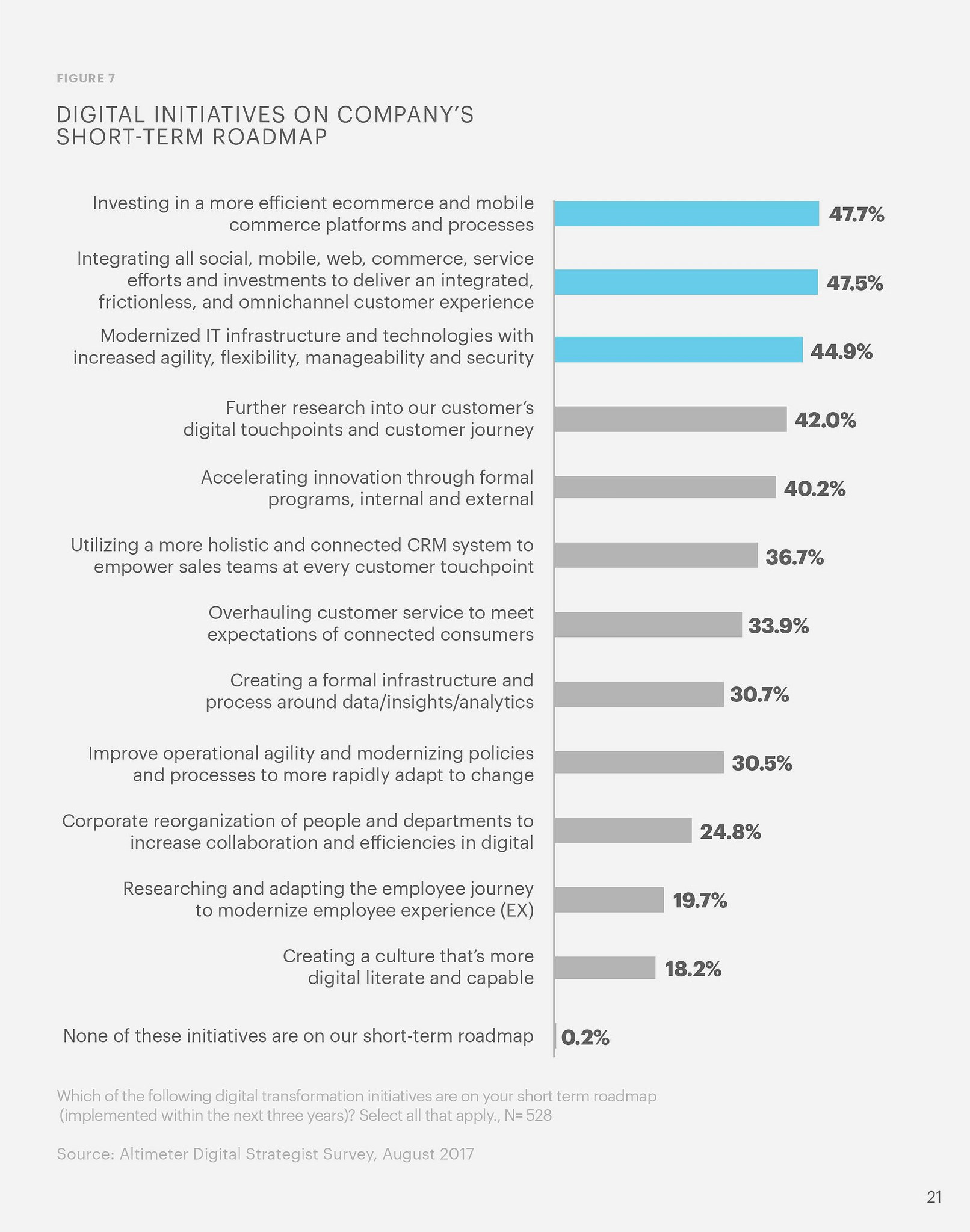 While businesses consider "evolving customer behaviors and preferences" to be the top driver of digital transformation, fewer than half invest in understanding digital customers: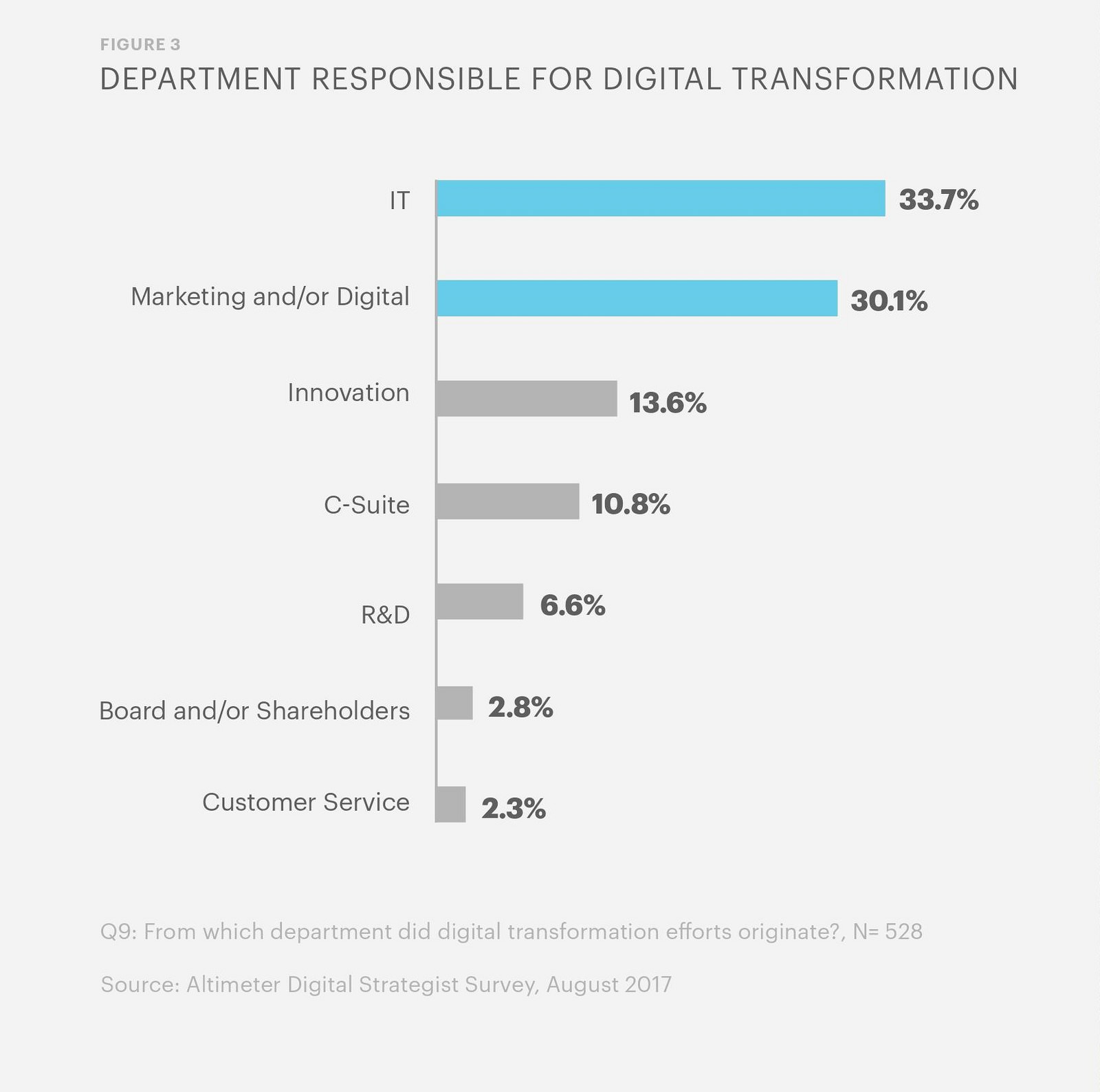 Executives are beginning to own digital transformation efforts, and the chief information officer (CIO) is most often the assigned leader. As all companies increasingly become technology companies, the roles of the CIO and IT department are more important than ever, although true success in digital transformation is an enterprise-wide, cross-functional endeavor.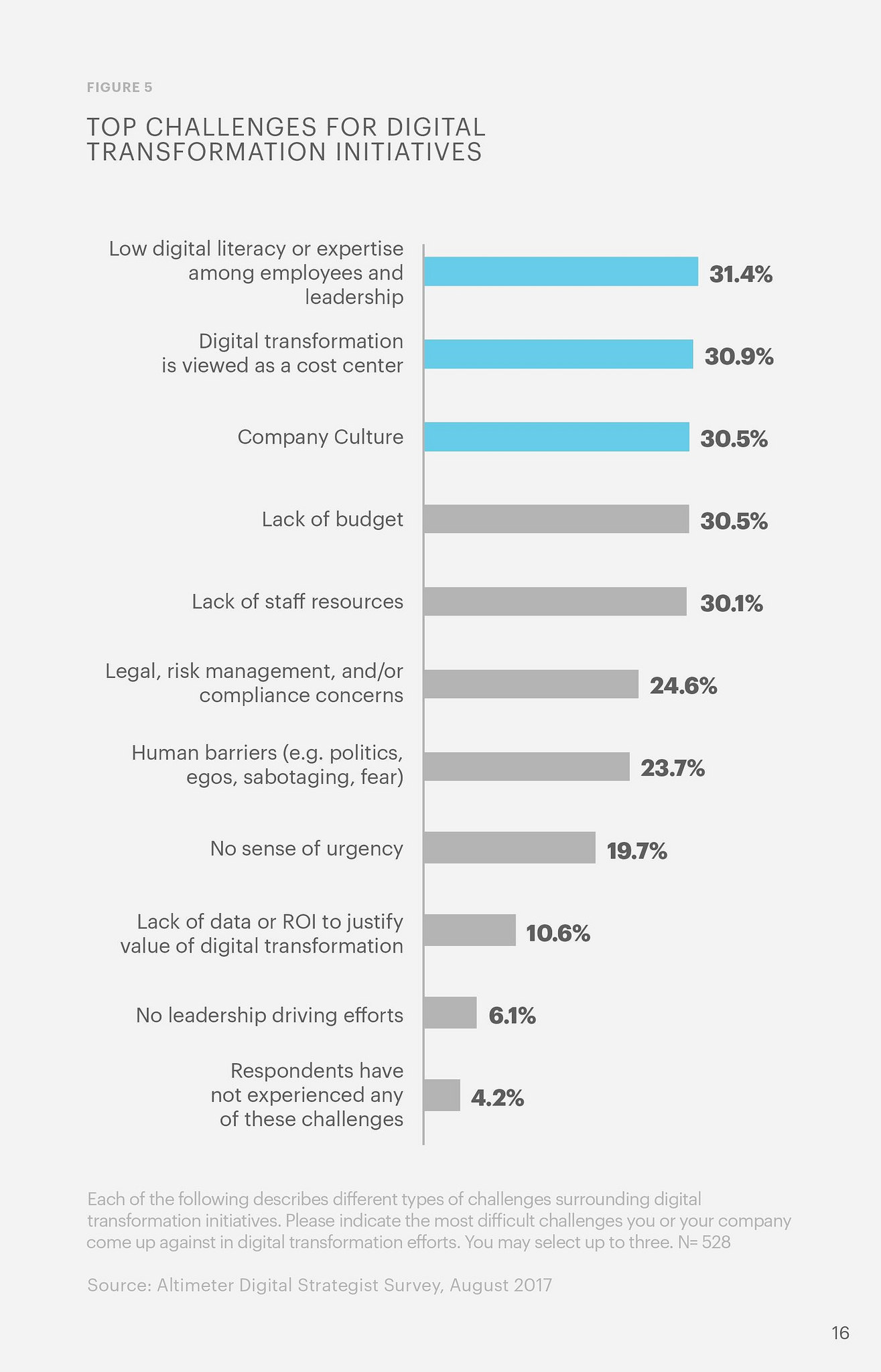 Companies and their change agents still face big challenges in the pursuit of digital transformation, including a lack of digital talent and expertise (31.4 percent), the perception that digital transformation is a cost center and not an investment (31 percent) and general culture issues (31 percent).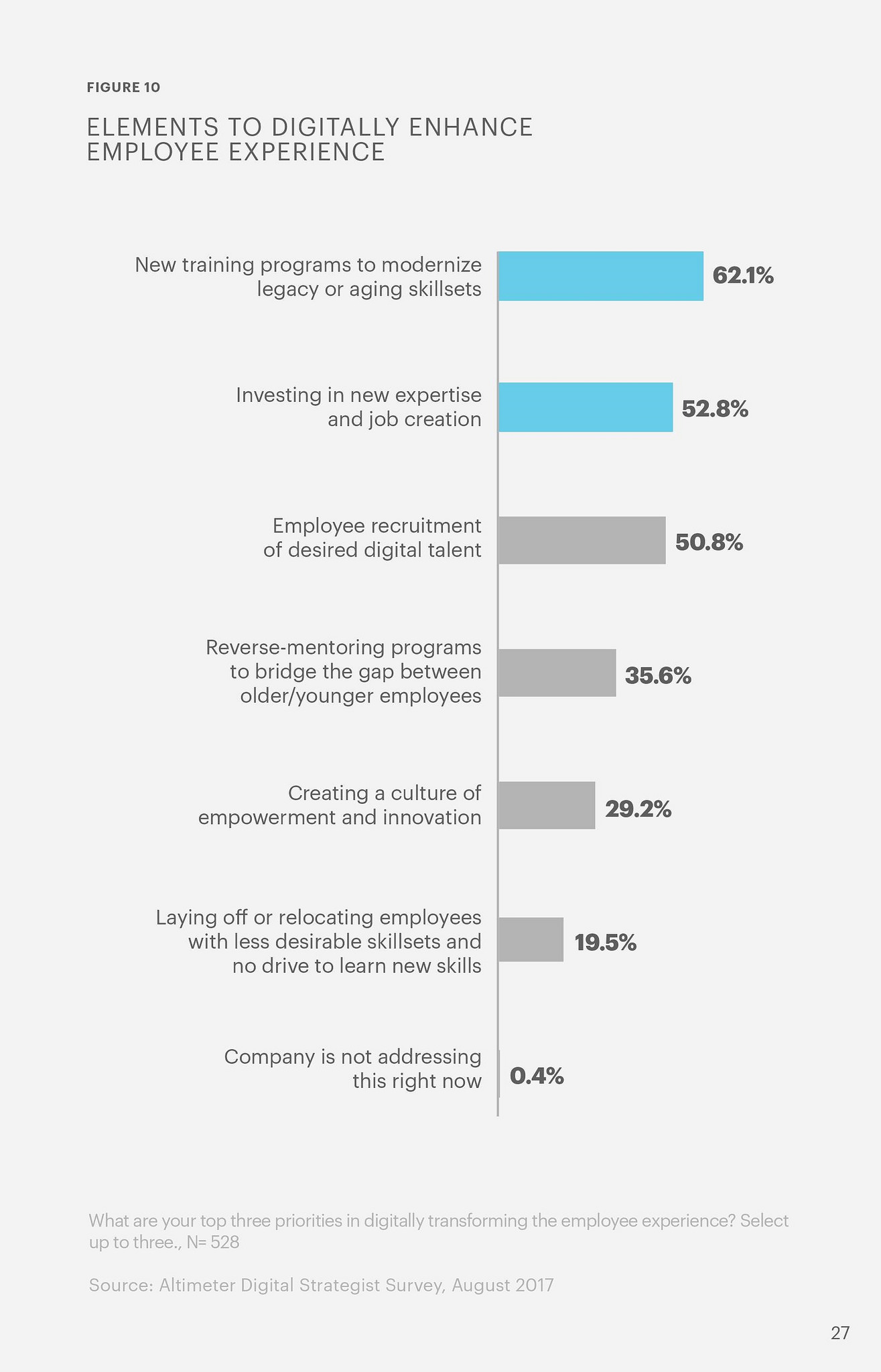 While companies are making attempts to modernize employee skillsets for a digital economy with new training programs (62 percent), only about half are investing in new digital talent. The employee experience is a crucial, yet often overlooked element of a successful digital transformation. In closing, Solis summarizes: "Digital transformation is much more than the sum of its parts. It's more than investing in digital technologies and adapting to a digital economy. It represents an opportunity for companies to modernize business and operational models to stay competitive. "Every industry faces disruption. Digital Darwinism favors the adaptable. This fact makes digital transformation a critical opportunity and a viable threat. Change requires bold vision and innovation not only to adapt, but also to establish new value proposition and competitive advantage in a dynamic economy." You can download the full report
here
.