THINK 19 host Jean Chatzky teased the theme of Day 2 with an apt metaphor:
"Relationships are like shoes. Consumers are more prone to be with providers that 'fit.' And sometimes pain can be your friend. If you listen to it, you might end up with better fitting shoes."
The second day of the conference was all about taking a closer look at the relationship between credit unions and their members during an intense period of change and disruption. Are we doing the best job we can? Do we really know what modern member needs are and how to fulfill them? How can we change our processes, cultures and technologies to not only meet those needs but predict which ones are just around the corner?
THINK 19 presenters and their credit union audience worked to answer some of those questions here in Miami. They began to collaboratively redefine the traditional CU-member relationship through a lens of agile solutions and operational design.
Taavi Kotka, tech engineer and former CIO of Estonia, kicked things off by challenging leaders to pursue change without getting overly complicated.
"There are simple, clear things we have been doing for centuries, but there are still alternatives. And those alternatives can be really good. Don't be afraid to think of new ways to use technology to do those same things even more simply."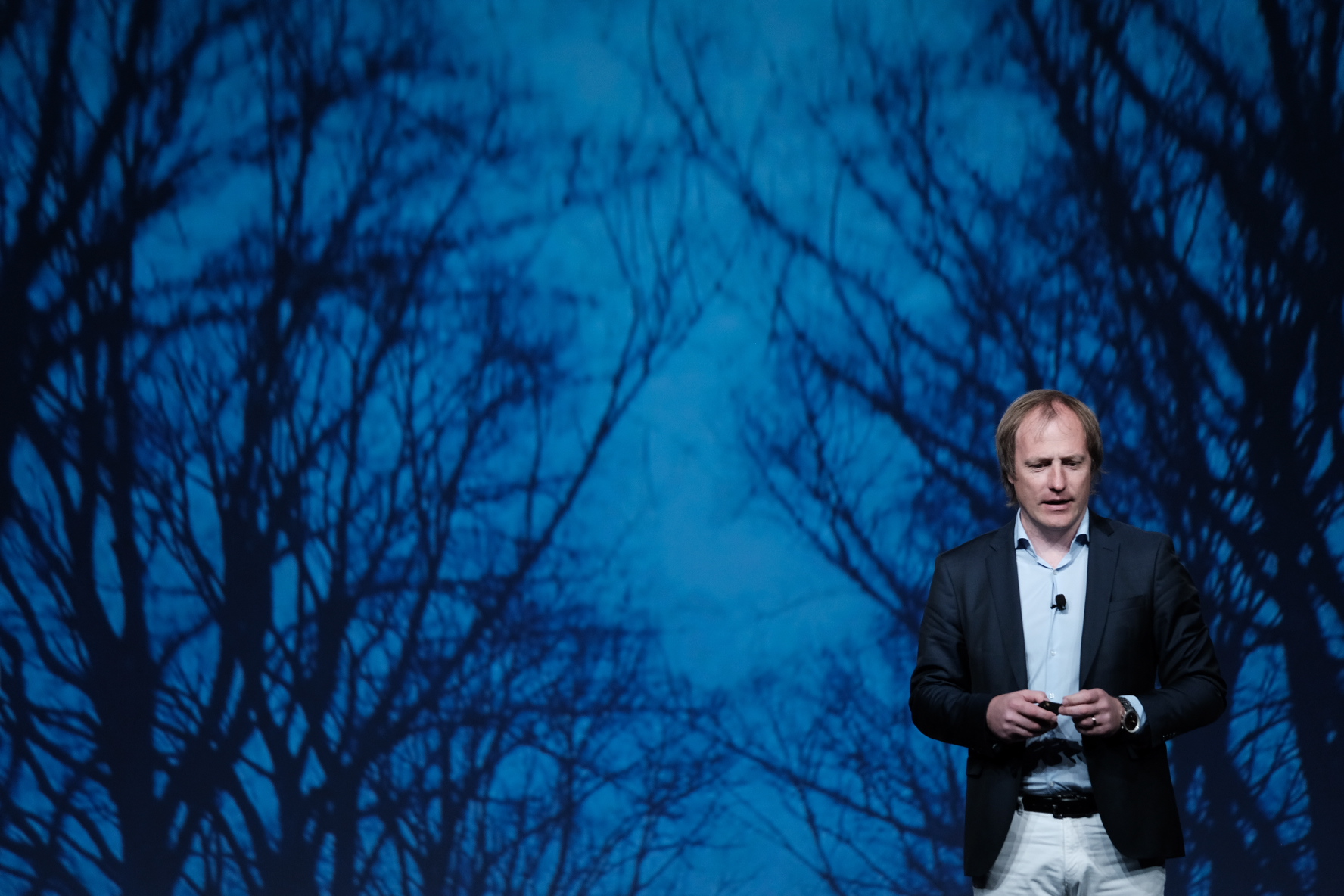 Kotka was followed on stage by Bradley Leimer, co-founder of Unconventional Ventures and a leading voice in fintech, who insisted credit union people have all the experience they need to win against disruptive competitors.
"When I worked at a credit union, we had 50 employees serving 27,000 members. Every day you wear a different hat. Every day is a different day. I know it's a struggle, but that's what the startups up do; you hustle, and you improvise."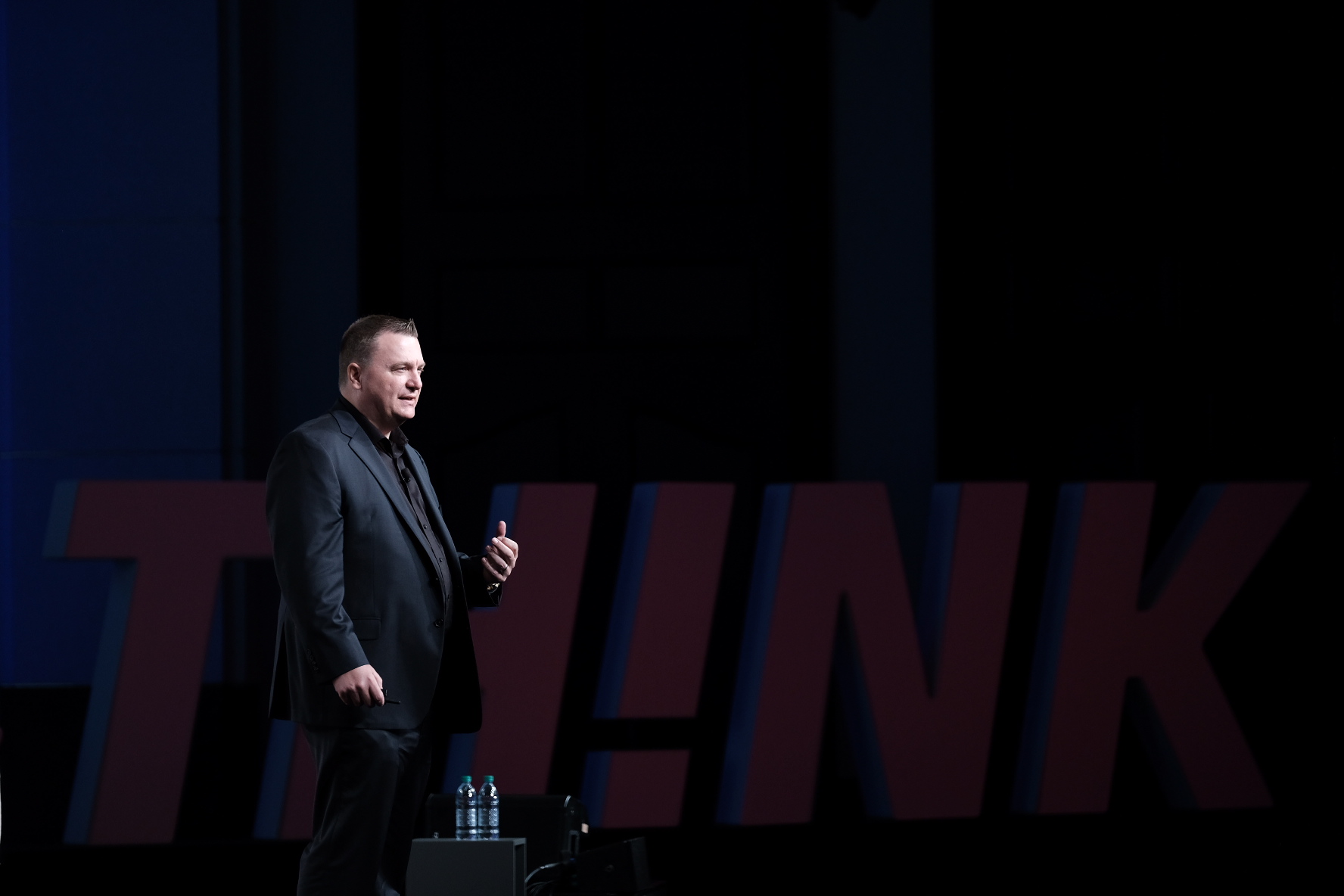 The panel discussion that followed Leimer's talk gave the audience four distinct perspectives on putting strategic agility into practice. It quickly became clear that people are essential to the process.
Kotka and Leimer were joined by Bellco President and CEO Doug Ferraro, CO-OP Chief Technology Officer Pam Brodsack and CO-OP Chief Information Officer Nick Calcanes. Brodsack and Calcanes are leading CO-OP's own efforts to mobilize agile process and thinking to transform the 45-year-old company and provide an elevated client experience. Each of the panelists advised the credit union leaders in the room to prioritize culture development over skills.
"If people choose to go on the journey with you, you can coach and mentor them to be where they need to be skills-wise," Calcanes said.
 "We don't do change to people, we do it with them," Brodsack shared. "Getting employees involved early and in a meaningful way – interviewing different vendors, getting excited about what's coming – that helps everyone become more agile."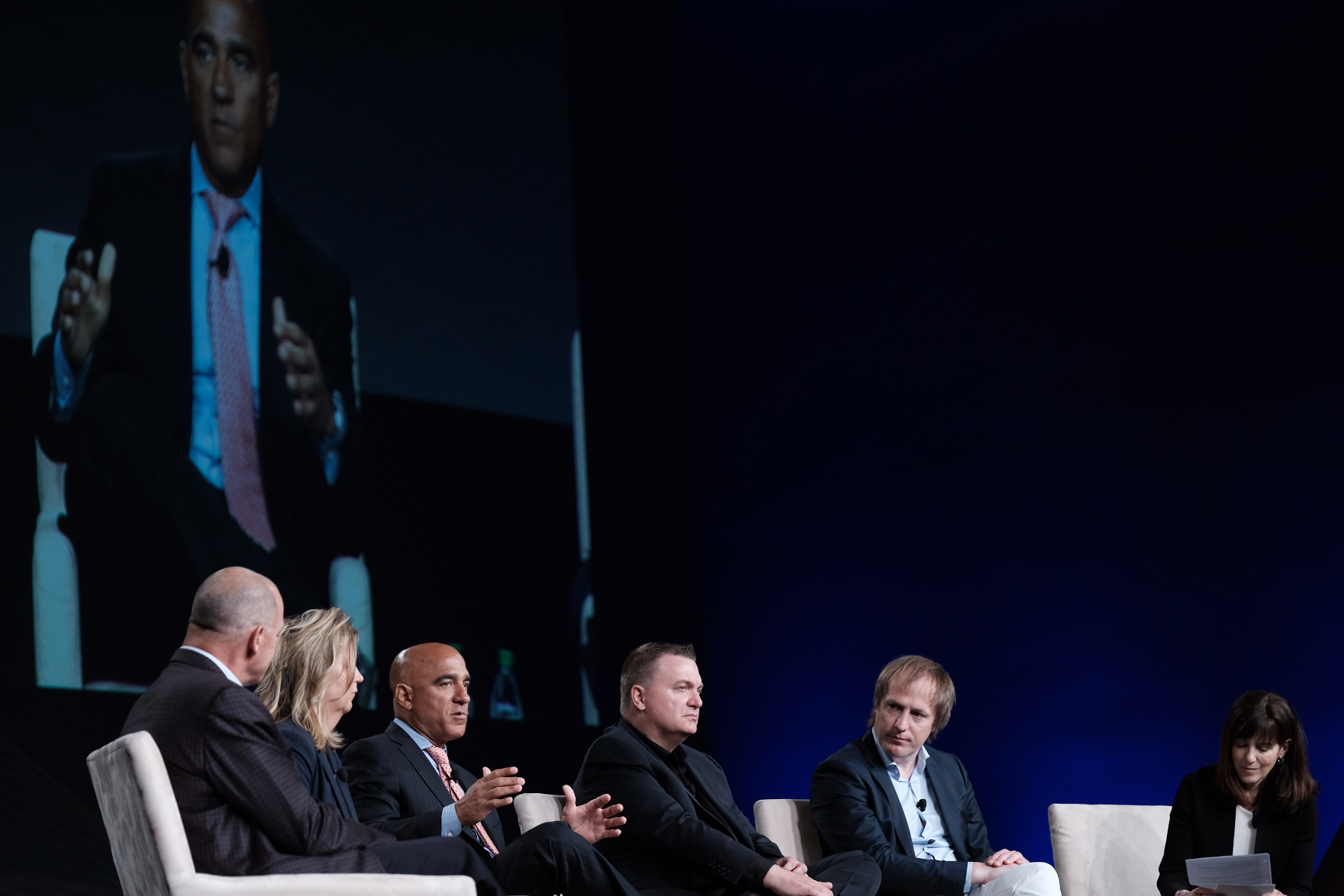 Bellco's Ferraro agreed and added that although change can be difficult for many of the organization's people, that challenge can quickly become a benefit. "Pain generates rewards. Each time you realize those quick paybacks, you see the results from embracing pain and discomfort. Members start talking about it, which generates energy around the organization's progress."
During the panel, Chatzky observed, "As much talking as we're doing about technology, it always comes back to the people."
The people thread continued to weave throughout the day as keynote speaker Chef José Andrés joined Chatzky at the front of the room. As he described what it was like to feed the people of Puerto Rico following the devastation of Hurricane Maria, Chef Andrés shared his own take on agility:
"The difference between us and the bigger aid organizations in Puerto Rico was that we were boots on the ground. We were not just an organization of cooks making food. We did distribution. The solution was not to make food; it was to feed people. We were not an official organization, but we got the help we needed from the big organizations and the military because they were seeing that we were people of action."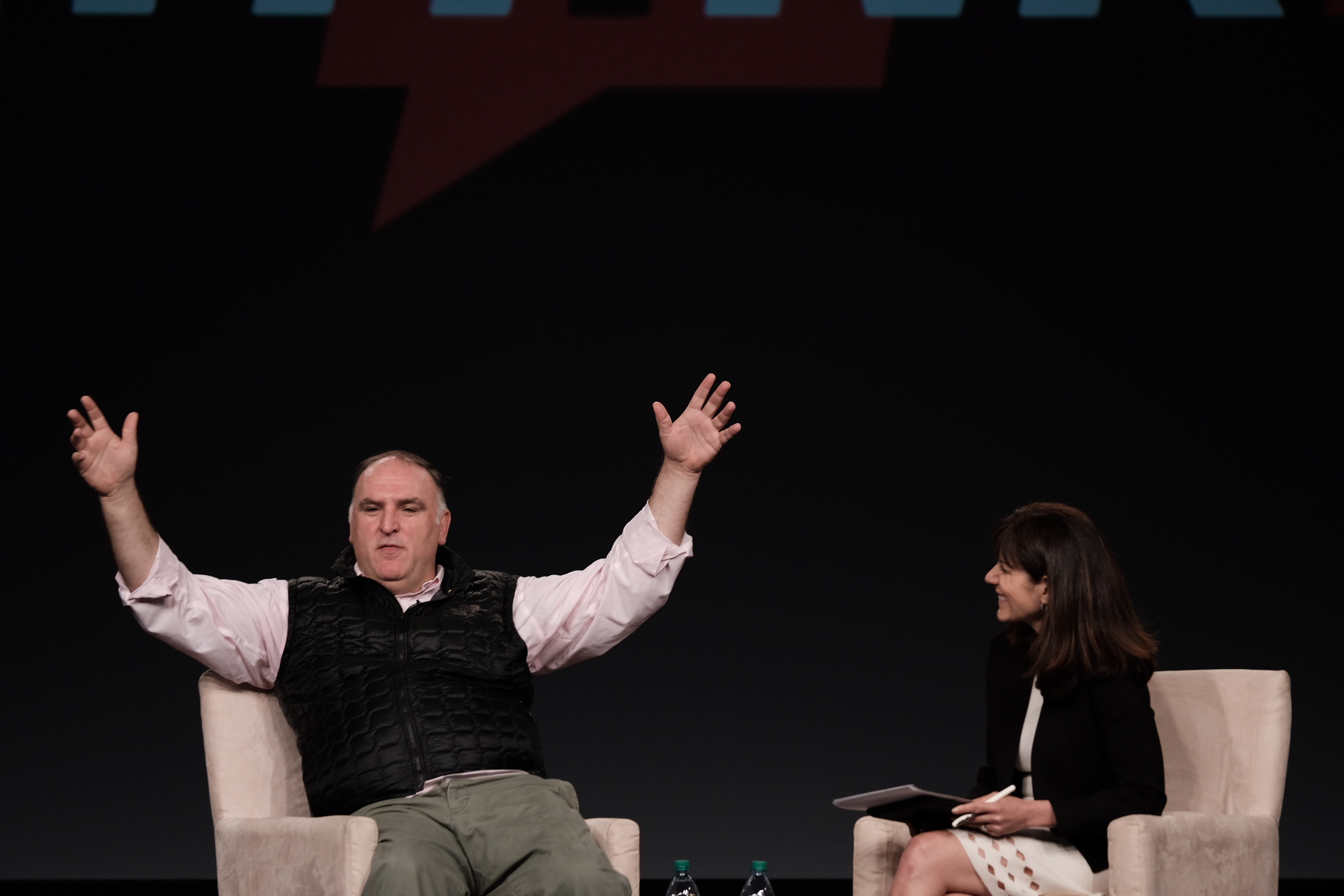 Being people of action is a philosophy that continues to drive growth and success for Andrés' organizations, and for the communities he feels compelled to help.
"We are a food organization, but in the process, we always try to do other things. When we see we can help the universe in other ways, we do it."
For credit unions, Chef Andrés recommended they, too, keep their eyes open to opportunity and commit to being flexible enough to act when they see it:
"The best plan shows up as you are working. It rolls in front of you, and you just follow that plan. You don't do a meeting; you solve the issue on the spot. When people are empowered with a clear message, they make it happen."
To be sure, credit union people were making it happen today in Miami. Stay tuned to read more about inspiration, education and discovery that happens on Day 3 of THINK 19.