Final THINK 17 Keynote Speaker announced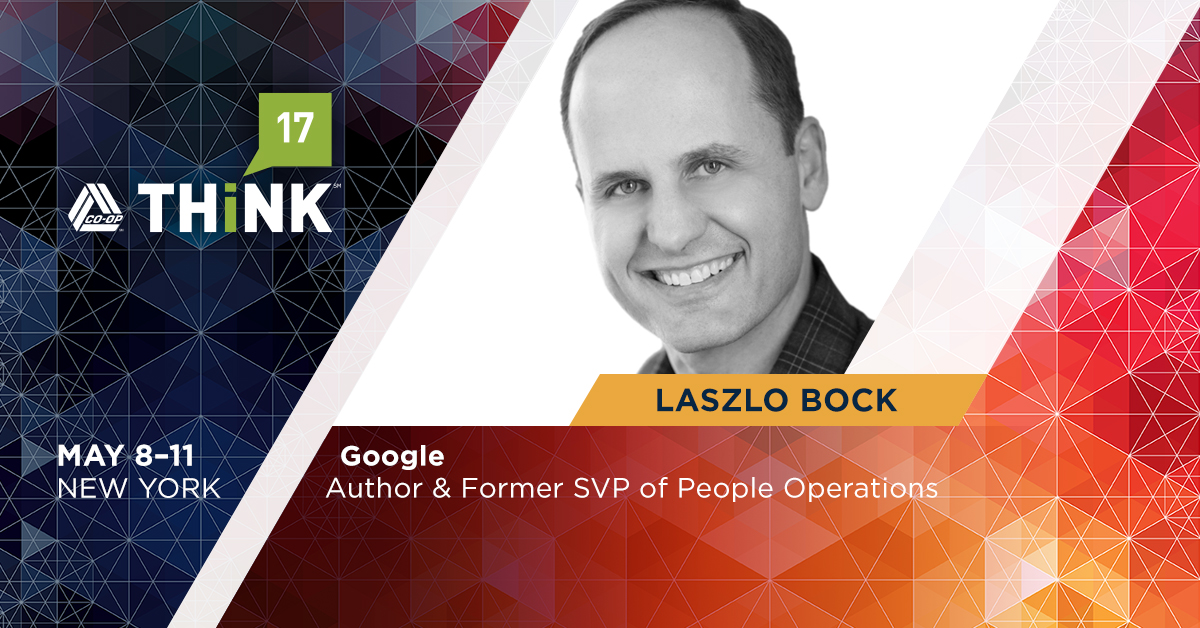 Laszlo Bock, former SVP of People Operations at Google, will join us at THINK 17. During his decade at Google, Bock helped grow the company from approximately 6,000 to 75,000 employees, while ensuring its culture remained innovative and robust. He is credited with creating the field of "People Analytics"—the application of academic rigor and Google-paced innovation to people management. His New York Times best-selling book "WORK RULES! Insights from Inside Google to Transform How You Live and Lead," has been published in more than 20 languages and garnered numerous "book of the year" honors.
The greatest workplaces are motivating and humanizing environments.
What can you learn from them, and how can you implement those lessons to create a business that attracts top talent and helps ensure they succeed? Learn about the cultural transformation required to become a collaborative and intrapreneurial powerhouse. Bock will help the THINK 17 audience to establish "work rules" that empower people to choose how to operate, and to create a framework for developing creative and equitable solutions to people problems. Work rules also allow teams to hold leadership accountable. Discover how freedom and hard science can lead to meaningful work and personal happiness. Drawing on behavioral economics, human psychology, and practical examples from a number of industries, Bock will reveal why Google is consistently rated one of the best places to work and will share principles that are easy for you to put into action at your own organization. This is a great opportunity to learn how to build a better credit union from within – rather than from above – and to reawaken the joy in what you do.