Doing Good Is Part of the CU Mission. Here's How to Do It Well.
Having a purpose comes naturally to credit unions. Bringing innovation to that purpose? It can be a challenge. At THINK 16,
CO-OP Financial Services
is introducing CO-OP Purpose, a new corporate social responsibility program for credit unions that provides turnkey, impactful community initiatives to help credit unions advance their mission of empowering people to achieve financial well-being.

"Consumers are looking for both social mission and innovation from their financial institutions," says Samantha Paxson, Chief Marketing Officer for CO-OP. "CO-OP Purpose offers a unique opportunity for credit unions to reach members on multiple levels. The program extends our movement's traditional 'People Helping People' mission to include financial literacy education outreach, philanthropic and charitable giving, new ways of collaborating with colleagues and consumers, and help understanding the business case for corporate responsibility through dedicated research." For credit unions, having a social mission is a source of pride. But in an increasingly conscious world, it's also a solid business asset. Around the world, 66 percent of respondents to a recent
Nielsen TV survey
say they're willing to pay more for products and services that come from companies who are committed to positive social and environmental impact. That's up from 55 percent in 2014 and 50 percent in 2013. The case is even more compelling when you consider Millennials. In a recent study by MSL Group, 8,000 people born between 1984 and 1996 in 17 different countries offered their opinions about social responsibility. What they said: 78 percent of Millennials recommend a company to their peers based on the company's involvement with society. Eighty-three percent expect businesses to do more than they are already doing to help the world. And 82 percent believe that businesses can make impact in addressing societal issues. The benefits of corporate social responsibility appear to run deeper than sales. Millennials want to work with businesses that have a social mission. Fifty-one percent said they want to get personally involved in making the world a better place, and 69 percent want businesses to make it easier for them to get involved. These findings are entirely in line with research to be revealed at
THINK 16
. On Thursday, May 5, THINK 16 attendees will hear from Perry Yeatman, External Director for
Mission Measurement
, who will be speaking on how corporate social responsibility programs can translate into profit. She will be offering examples from companies such as Kraft and Unilever. As part of the CO-OP Purpose initiative, CO-OP has commissioned a study by Mission Measurement to look at the business case for such programs specifically for credit unions. The results of the study will be available this summer. Also as part of CO-OP Purpose, CO-OP is marrying the fintech revolution with mission by partnering with the
National Credit Union Foundation
and other potential partners on two new financial literacy programs:
The CU Network + Library Network Coaching Program (currently in beta), bringing financial literacy to a trusted community hub – the local library. Libraries and credit unions will partner to help educate people and improve their financial lives. This initiative was one of the winning ideas from the CO-OP THINK Prize 15. Founded in 2011 and sponsored by MasterCard, the CO-OP THINK Prize is design to inspire creative thinking about leading issues in financial services.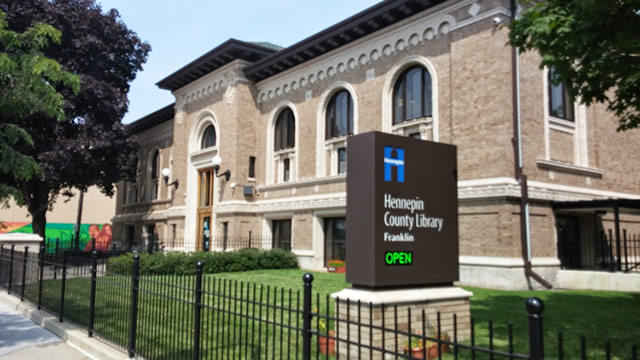 The Credit Union + Yoobi Classroom Initiative, in partnership with the socially-driven school supply company. Upon completion of feasibility studies, the initiative will enable credit unions to donate financial literacy kits along with Yoobi classroom packs to underprivileged schools. CO-OP is working with Yoobi based on a talk at THINK 15 by company Co-founder Ido Leffler.
In addition to the two financial literacy initiatives, CO-OP Purpose incorporates existing social responsibility initiatives, including:
The Credit Union Innovation Project, in partnership with OpenIDEO and powered by MasterCard. This initiative gives credit unions and OpenIDEO's global community the means to collaborate and execute ideas, generating unique connections between consumers and their financial services providers. This program builds on the success of the CO-OP THINK Prize 15, in which collaboration between credit unions and OpenIDEO innovators generated several new financial inclusion projects. Core to the project are a Fellowship program and specialized tools for credit union employees to co-create the future of human-centered financial services.

CO-OP Miracle Match, a $1-million-annually matching program that encourages credit unions to conduct fundraisers for Children's Miracle Network Hospitals. CO-OP matches these fundraisers via CO-OP Miracle Match, as well as in-product donations via solutions like Sprig by CO-OP, ShopSPOT rewards and Charitable Giving at the ATM. This program helps children at hospitals local to the participating credit union, regardless of ability to pay.
It's always been clear that doing good is a core value for credit unions. Doing this well, however, requires a core effort. By leveraging the collective strength of the movement, credit unions can celebrate their social mission more impactfully – and that's good for everyone.