Introducing Day 1 Speakers
Introducing our Day 1 Speakers
"A digital mindset requires us to see old problems and old processes with new eyes. It is a different way of thinking about customers, services and process. It's faster, iterative and adaptable." – Deloitte
Business today is becoming more and more complex. We now deal with a growing number of channels for members, each with its own set of priorities and responsibilities. Even the relationships you have with your competitors aren't set in stone. And any of this can change tomorrow without warning, replaced with a new challenge. Digitally minded leaders are those who rise to the challenge of ambiguity and respond with confidence and adaptability. Being a digitally minded leader is challenging. But performance indicators show that the ability to become equally adept at using both sides of your leadership brain will determine the success of digital transformation in your organization and your success as a digital leader in a digitized world. Samantha Paxson of CO-OP Financial Services and Andrew Dignan, Consultant for 99U, will welcome the audience to Day 1 at THINK 17, and discuss why adopting a digital mindset is critical for business today, and the only way to continue delivering on your members' expectations.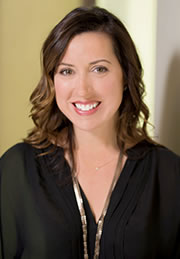 As Chief Marketing and Experience Officer for CO-OP Financial Services, Samantha Paxson is the architect of the company's go-to-market strategy, managing the ways CO-OP's brand experience is delivered through message, product and value chain. She is also the founder of THINK by CO-OP, an innovation content platform empowering the evolution of mission-driven financial services. Samantha will set the stage for the digital transformation journey we all are about to experience during THINK 17.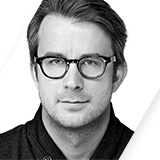 Aaron Dignan is co-founder of of the internationally recognized digital strategy firm Undercurrent. Based in New York City, the firm served the Fortune 500 for over 8 years. His latest venture is The Ready, an organization-design and coaching practice based in New York City. The firm focuses on helping companies large and small move away from command-and-control bureaucracy towards new forms of self-organization, dynamic teaming, and empowerment. Clients include GE, Kaplan, Lloyds Banking Group, Citibank, and charity: water. Aaron will discuss how important it is to adopt a whole new way of working by applying a fresh approach to upgrading your organizational operating systems. More than simply adopting technology, digital is a mindset that leads you to a truly new way of working. One that simplifies, accelerates, clarifies and humanizes. In reality, the best definition of digital is "the intersection of people, organization and technology." As Ray Wang wrote: "Digital Disruption is more than just a technology shift. It's about transforming business models and how we engage." Day 1 will introduce you to the basics of the digital transformation journey and why it's so important for all of us to adapt to the new world through a digital mindset.