HAVE YOU OPENED THE THINK VAULT?
Just in time for a little holiday downtime, THINK is opening its Video Playback archives with the release of selected videos from THINK 14: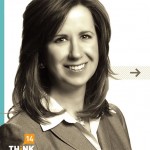 Caroline Willard Opens THINK 14
CO-OP's Caroline Willard sets the scene at THINK 14 and shows a documentary highlighting results from CO-OP's prorprietary study of Millennials in this opening address.
WATCH NOW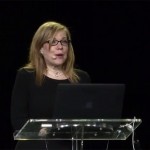 Debbie Millman on the Power of Branding
Branding guru Debbie Millman explains how powerful branding communicates your value and differentiates you from your competition.
WATCH NOW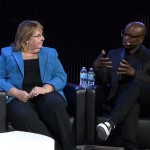 THINK It Out: Living the Promise
Welby Altidor and Debbie Millman join host Tess Vigeland and THINK Starters Tony Hildesheim and Lori Reeves in a brainstorm about creating, communicating and living the credit union promise.
WATCH NOW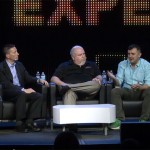 THINK It Out: Consumer Experience
Two social media giants – Gary Vaynerchuk and Randi Zuckerberg – talk social media strategy and tactics with Vigeland and THINK Starters Chris Chippindale and Michael Sullivan.
WATCH NOW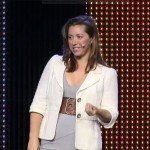 Announcing CO-OP's Consumer Campaign
Find out about CO-OP's consumer initiative, "Empowering People, Amplifying Dreams." Samantha Paxson explains the thinking behind the Millennial-focused campaign – goals, media and messaging.
WATCH NOW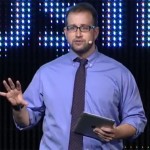 Ivan Askwith on Cultivating a Cult Following
Independent producer and consultant Ivan Askwith asks whether fan culture can teach credit unions anything about building a devoted following.
WATCH NOW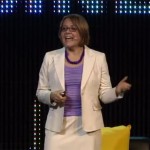 Kate Feather on Evolving Your Business Model
Customer experience expert Kate Feather argues that meeting your preplanned goals is less important than meeting your members' ever-evolving needs. Includes results from a survey on consumer attitudes toward financial services.
WATCH NOW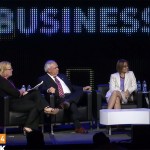 THINK It Out: Business Model
Kate Feather and Ivan Askwith sit down with Vigeland, former CUNA CEO Bill Cheney and CO-OP President/CEO Stan Hollen for a friendly debate about tinkering with the credit union business model.
WATCH NOW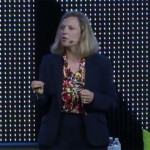 Susan Cantrell on Elevating Your Employees
Researcher and author Susan Cantrell explores the benefits of customized work experiences, including increased productivity and loyalty. What are the possibilities for credit unions?
WATCH NOW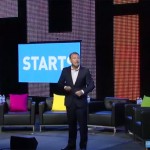 Mark Thompson on Inspiring Leaders
Leadership and motivation expert Mark Thompson talks about the value of meaning and purpose, and shares a personal story about how credit unions can provide leadership opportunities that resonate across the decades.
WATCH NOW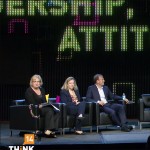 THINK It Out: Leadership, Attitude & Talent
Vigeland hosts Mark Thompson, Susan Cantrell and a trio of up-and-coming credit union leaders Brandi Stankovic, Andy Johnson and Jamie Crooks in an inspiring discussion about attracting, retaining and rewarding outstanding leaders.
WATCH NOW