THINK 17: Day 3 Takeaways
5 Takeaways from Day 3:
THINK 17 EXCLUSIVE:

The eight attributes members want from a successful credit union digital experience are ease, speed, convenience, access, simplicity, intuitiveness, reliability and security.

By the time Encyclopedia Britannica stopped printing in 2012, selling traditional encyclopedias was only one percent of its business, which already focused on online learning materials. If Encyclopedia Brittanica can transform its business for the digital age, your credit union can too.

Become playfully paranoid. A culture in which employees have fun while reminding each other to be on high alert has been very effective at companies like Feedzai.

Even if it challenges some of your organizational beliefs, successful heritage brands like the NFL have to understand not only who their customers of today are, but who their customers will be in the future.

Behavior before tools. Form before function. You can't drop technology on an organization and hope for the best. Before you begin digital transformation, get your culture in order.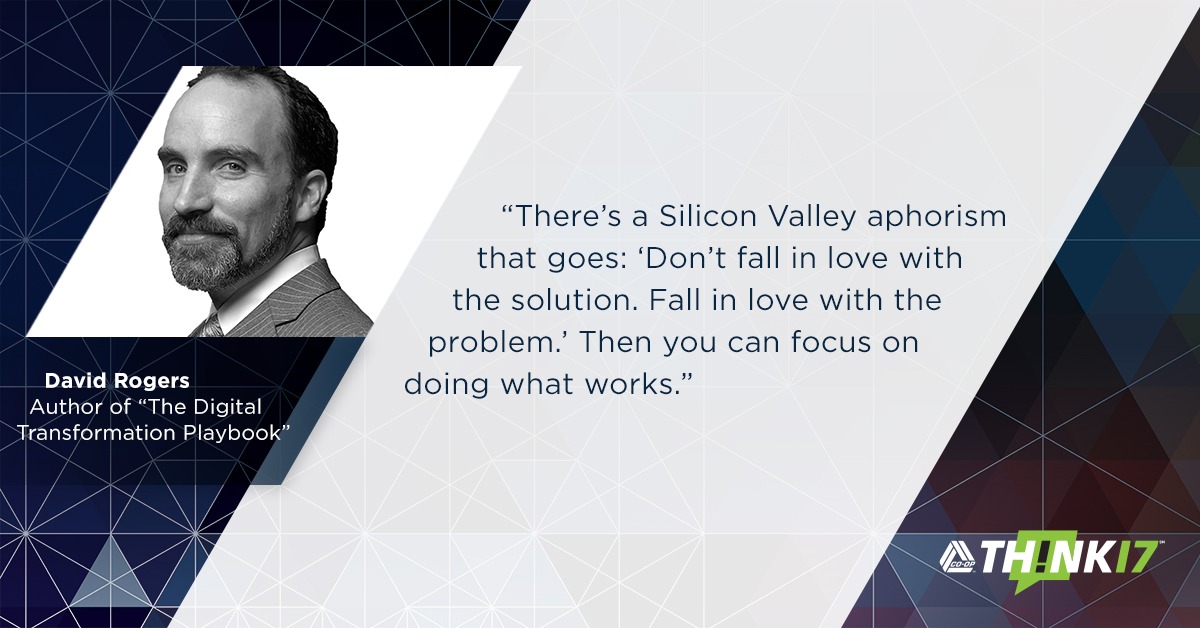 Any credit union in today's fast-moving environment that is looking for the pace of change to slow is likely to be sorely disappointed. In fact, credit union should embrace change. Change is important for any organization because, without change, credit unions would likely lose their competitive edge and fail to meet the needs of what most hope to be a growing base of loyal customers.
3 Key Insights to prepare for Day 4
    

Innovation and transformation have to become part of the credit union ecosystem.

    

Change management is not limited to processes and technology. It's about the attitude and behavior of the people engaged in the processes and solutions.

   

There's no such thing as a boring, old-fashioned business – only boring and old-fashioned ways of doing business.