THINK 17: Takeaways from Day 2
5 Takeaways from Day 2
When thinking about your members' "Jobs to Be Done," go deep. Act like a four-year-old and ask why, why, why? Go beyond what you do today and truly understand what problems your members want to solve.

You don't have to be online to pay online. In markets where McDonald's is piloting mobile order ahead, 50 percent of all orders are coming in from the online channel. That's one example of the transformative power of blending physical and online experiences.

Consumers aren't benchmarking credit unions against banks. They're benchmarking us against all their digital experiences, whether online or on their phones. Think Facebook, Netflix and Amazon.

Digitalization is not digital transformation. When you layer digital over irrelevant products or services, they're still irrelevant – just with a digital garnish.

Build around behaviors and not technology. Technology creates a background, but it's the behaviors that drive the adoption of technology.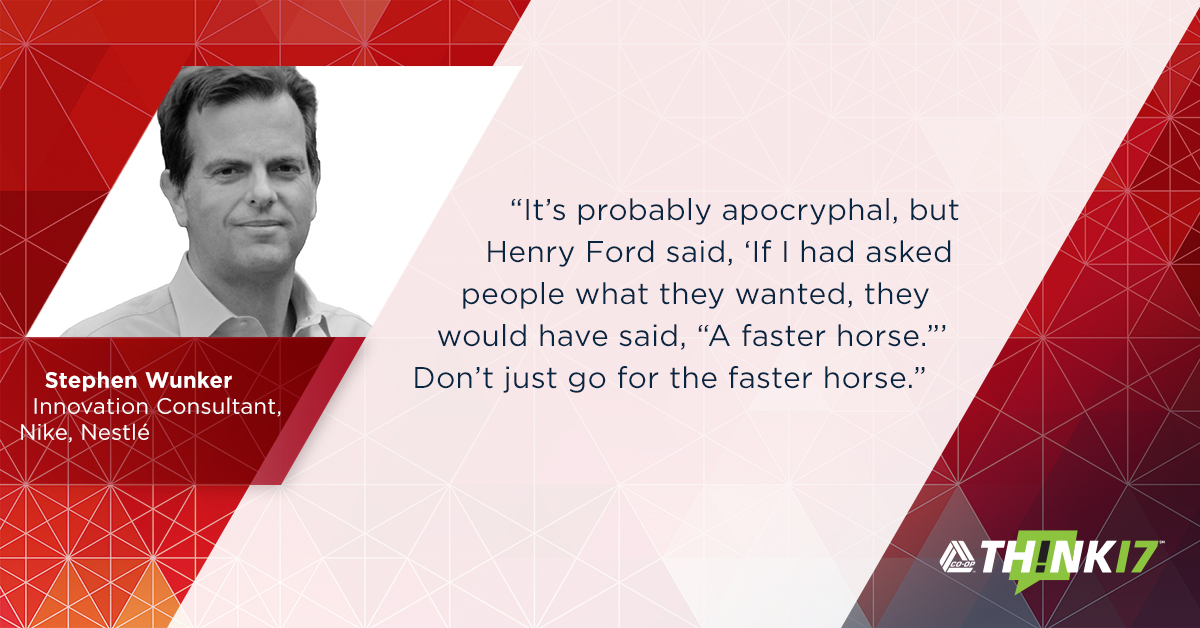 On this third day of THINK 17, it's time to look at what it takes to transform your credit union, technologically and operationally.
    The key to digital transformation is re-envisioning and driving change in the way your credit union operates. That's part technology, part management and people challenge.

    

Digitally transforming your credit union requires changing your business model and value proposition.

     To truly transform and thrive, credit unions must abandon the traditional management style and adopt a collaborative, one leadership approach.