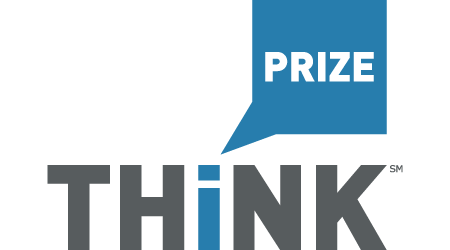 Turning 50 brings new financial imperatives.
For many it means growing a career, retiring a mortgage, setting aside college funds, planning for retirement, and trading caring for children with caring for elderly parents.
What should the goals of relevant financial solutions be?
How might we create financial services that support the dreams, ambitions and responsibilities of credit union members aged 50 and over? These solutions may have far-reaching implications, because they affect the decisions and futures of those who hold roughly half the wealth in America.
Envision those solutions – and compete for the $10,000 THINK Prize.
Through CO-OP's partnership with OpenIDEO's global community, we're welcoming participants of all ages to share their experiences and collaborate to create solutions that are smart, simple, secure, and tailored to older adults. CO-OP will award the 2016 THINK Prize to one or more Top Ideas resulting from this process.
Bring Your Insights to the THINK Prize Challenge:
Explore Top Ideas from THINK Prize 2015
The 2015 THINK Prize Challenge was created to address the issue of financial stability within communities. There exists an overwhelming number of individuals and families who aren't connected with the basic financial services, educational resources and dedicated support they need to make sound choices. We felt it necessary to explore how we might harness the inherent power of our communities to ensure everyone has access to the knowledge and resources that lead to better financial futures. In partnership with MasterCard and OpenIDEO, the CO-OP THINK Prize Financial Empowerment Challenge was created to inspire collaboration and generate unique solutions to address the question: How might we use the power of communities to financially empower those who need it most?
After just three months the response was astounding. The THINK Prize attracted:
15,000 visitors to OpenIDEO's collaborative platform
500+ active participants from around the world
2,345 on-line comments and contributions to team efforts
273 contributions = 151 ideas
Of the 151 ideas submitted, a total of 26 ideas were selected for consideration in the "Refinement" phase, and from there, the final top five ideas were selected based on how well the idea met a six-point criteria: human-centered, collaborative, community-centered, unique, showed a vision for success and implementable. The originators of the five top ideas will each receive $2,000 from the $10,000 CO-OP 2015 THINK Prize Challenge.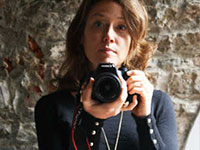 A Grassroots Youth Campaign to Initiate Change
Originator: Tori Adele Signorelli, a freelance designer and writer based in Cincinnati, Ohio
Idea: This idea taps into the power of young people to change the way we think and talk about money. Inspired by the Rock the Vote initiative, this grassroots campaign would engage 17 and 18 year olds through channels such as social media, a classroom kit and on-campus events.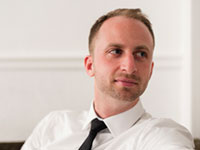 Community Coin
Originator: Justin Bean, founder of 3D Printing for Humanity in San Francisco, Calif.
Idea: An online and mobile app platform for the exchange of goods and services between individuals. The idea calls for a new reputation- and service-based currency that can be created, distributed and managed in several different ways, without reliance on or validation from financial institutions.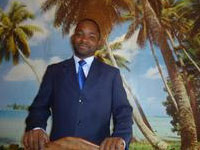 Harnessing the Power of Volunteerism to Empower Youth and Women
Originator: Jean-Marc Mercy, CEO/Founder, the Bridge Initiative, Democratic Republic of Congo
Idea: Train youth volunteers in financial literacy and community development from the Bridge Initiative, a nonprofit NGO based in Kinshasa, whose mission is to promote volunteerism and social entrepreneurship as pathways to decent work. Volunteers would serve as community ambassadors to help the young – especially girls and women – gain financial knowledge.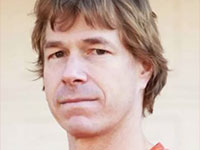 Libraries as Financial Literacy Hubs
Originator: Trevor Hallstein, an entrepreneur and fund manager based in Oakland, Calif.
Idea: Use libraries as a community hub to teach skills and expose community members to tools that will help them reach their financial goals. Drawing inspiration from existing programs and resources, the idea proposes a financial literacy program for the patrons of Oakland Public Library, with the goal of scaling the approach to other libraries and community spaces.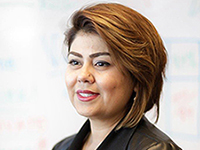 Re-Look
Originator: Nicole Lopez-Conti, Community Outreach Manager, Patelco Credit Union, San Francisco, Calif.
Idea: Re-look turns credit union members' declined loans into approvals. For those who have been declined for a loan, it offers borrowers a 30-, 60-, 90- or 180-day track to reapply successfully. Credit union representatives will examine the reasons for loan decline and offer advice to put members on a path to successful borrowing.
Although the winning ideas have been chosen, that doesn't mean we're anywhere close to done. The next phase of the challenge is the 'Impact' phase in which we are encouraging all individuals and teams to continue collaborating and sharing progress on their ideas. Read all the ideas and contribute your thoughts today to be a part of helping to financially empower those who need it most.
SPONSORED BY: