7 People Who Are Changing the Way Credit Unions Innovate with Human Centered Design
As part of the 2016
Credit Union Innovation Project
, powered by CO-OP, MasterCard and OpenIDEO, seven forward-thinking leaders in the credit union industry are participating in a unique fellowship to empower innovators to unleash their potential as leaders within the community and the credit union movement. Since the start of the program earlier this spring, the fellows have been guided through a transformative journey. They're learning how to use design thinking and a collaborative approach to develop human-centered financial services that will help to redefine the credit union mission of "people helping people." As the inaugural class of Credit Union Innovation Fellows, this dedicated group is learning new ways to work together and engage in their communities, to reframe innovation, to think of their members as being active co-creators instead of just end users, and to recognize opportunities to learn even from small failures. The fellowship process runs until the end of June and includes five different stages: Identify, Ideate, Prototype, Iterate and Institute. After receiving feedback from each other and from OpenIDEO, the fellows are currently refining their challenges, and some of them have moved into the prototyping stage. Meet the fellows: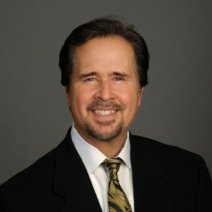 Scott Scherschligt
Vice President and Program Manager of Investments and Insurance Patelco Credit Union
Scott's Challenge
Serving and building Patelco's understanding of members around financial health, savings and investing.
Milestone
Scott's experience has helped him get closer to service providers. During the Identify phase, he sat down with call center employees to learn about how they were communicating financial literacy. He discovered that many employees needed to learn more about financial literacy themselves. He has begun prototyping internal trainings that have already had an impact. "I believe in the credit union movement, in taking care of members and taking care of them holistically, and "doing what's right" needs assessment. I would like to learn more about human-centered design, and I'm okay with ambiguity. I'm a big picture person, and the devil is in the details."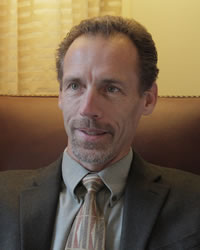 Chad Lynch
ATM Services Manager America First Credit Union
Chad's Challenge
Educating members and employees on new services, specifically envelope-free ATM deposits.
Milestone
Chad facilitated a brainstorm session with an interdisciplinary team that included vendors. By assembling a team outside of his typical cohort of colleagues, he and his team came up with 42 distinct solution ideas. "This fellowship has been a great opportunity to remind and re-educate me on the power of human-centered design. It's very easy to think you know the best solution to challenges, and you may even feel pretty good about your process for solving problems. However, when you make the time to follow the IDEO human-centered design methodology, your results far exceed what you would have accomplished otherwise, from the ideas you come up with to the improved and more comprehensive processes, to the buy-in you get from key stakeholders."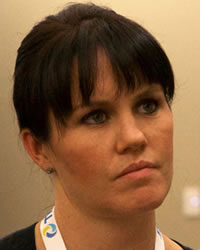 Chelsea Rosty
Vice President of Marketing and Community Relations NuVista Federal Credit Union
Chelsea's Challenge
Encouraging the NuVista team to bring their whole selves and be accountable to each other as part of the NuVista family.
Milestone
Chelsea has covered her office with post-its, making her work visible and transparent. She's working hard to inspire and engage her credit union with simple innovations like displaying a map of her journey and sharing her work and story openly with colleagues. "My experience with this project has been like any journey. I have had low moments of absolute destitute inspiration and high moments when I've made innovative discoveries that may change my credit union forever. As a result of the fellowship, I've found myself looking at all situations differently and trying to apply different frames of logic to my everyday working environment."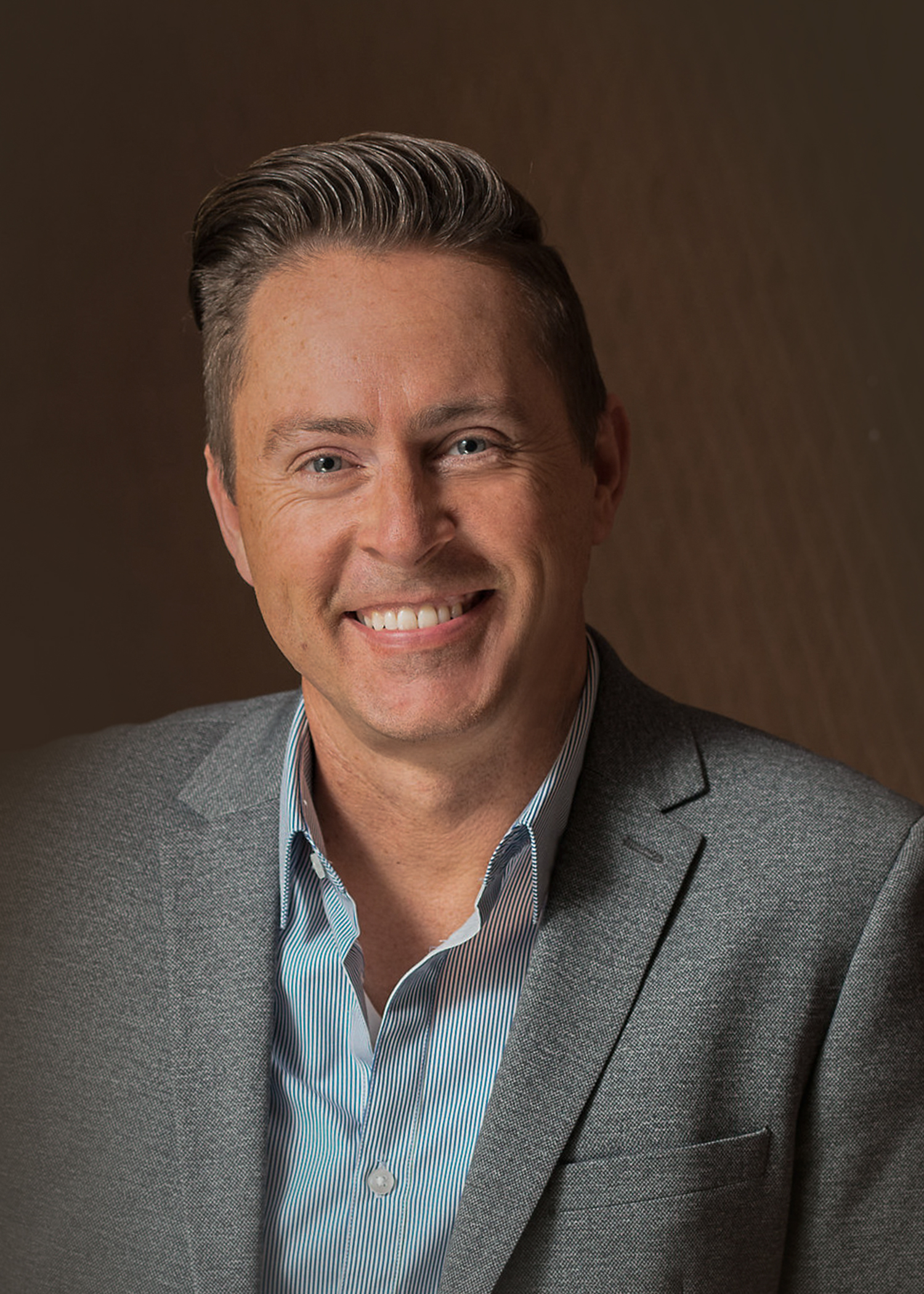 Joe Franklin
Senior Manager, Experiential Manager CO-OP Financial Services
Joe's Challenge
Creating, establishing, and celebrating member and client milestones.
Milestone
Joe has successfully narrowed down his design challenge and completed a brainstorm with multiple stakeholders. His next steps are to prototype the ideas his team contributed. "I'm hoping to take away from this experience a way to integrate human-centered design into anything we do. It's kind of what I already do on the events side because I'm always looking from the attendees' point of view. "When it comes to sharing, I think people tend to get into silos, and when you can break them down and show whatever your brand is doing to help humanity, then that's phenomenal."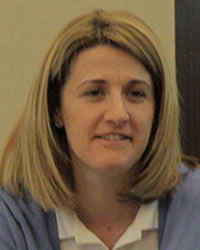 Louise L. Johnson
Vice President of Branch Services Northwest Federal Credit Union
Louise's Challenge
Enhancing the member on-boarding experience and building long-term relationships with members so Northwest Federal Credit Union is at the top of members' minds as they reach financial milestones.
Milestone
Louise arrived in the fellowship believing she "wasn't a creative person." Through conversations with fellows she began to develop confidence in her creative spirit. She recognized that her previous creation of an interdisciplinary branch advisory board was one of her most creative acts of leadership. "The experience thus far has been one of many unexpected emotions. I've been intrigued, confused, frustrated, excited, inspired and motivated. I have lost my way and then found it again with added vigor and just when I want to give up I find purpose again."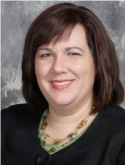 Amanda Smith
Strategic Product Architect CO-OP Financial Services
Amanda's Challenge
Communicating all ongoing product evaluation activities to the operational business units within CO-OP.
Milestone
Amanda began with a major obstacle. Her product development team was constantly swamped with new requests and needs from other departments. She began by asking how she could say "no" to more things. Now, she's has successfully reimagined that design challenge from as an opportunity for collaboration and better communication. "It's been an exciting project. What has been most interesting for me is that it's helped outline a process and given me tools to more efficiently and effectively do what we are inherently doing every day in product development. "It's been beneficial to be walking this path with other fellows, as they provide different perspectives to the challenges we face in design. The concept of the collaboration portal has been the tremendous. I hope to be able to further leverage those meaningful connections and continued learning through this collaboration."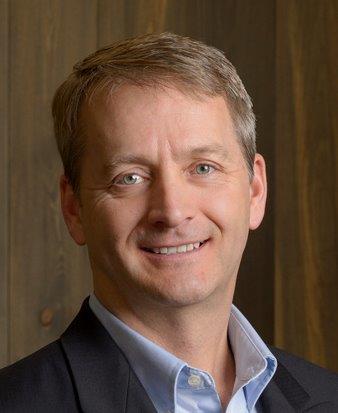 Gary Kindle
Senior Vice President Operations Elevations Credit Union
Gary's Challenge
Figuring out how stakeholders can communicate better between departments when something needs to be changed.
Milestone
Gary related a story about recognizing a deep and unmet member need during a branch visit. The member felt inconvenienced by a new service that was being rolled out – but his real need was simply to be heard by his credit union. Gary unearthed this insight for the rest of us to learn from – demonstrating that often our users' most profound needs lie just below the surface. "We're building tools that will hopefully be reusable. Rather than having to develop their own tools for information gathering and prototype building, we offer some time-saving elements to others to replicate. "It's challenging us to get out of our comfort zone and engage with people that might be in our outer circle of contacts, rather than in our inner circle of close friends or confidants. "The fellows are all learning more about each other and our various credit unions. CO-OP has been such an amazing partner for funding a learning experience like this. The discussions, lessons, and learning from each other truly show that credit unions are strong because we're partnering together and sharing our knowledge, skills, and experience."
Look for more on the Credit Union Innovation Project and our seven inaugural fellows at THINK 16.