Ready to Seize the Now? Join Us for THINK 15
An unprecedented convergence of social and technological advances has made 2015 the critical year for credit unions to gain consumer loyalty. It's time to seize the now. CO-OP has eight featured speakers for its THINK 15 Conference who will be focusing on how you can. The THINK 15 speakers will tackle topics including how to build business by helping consumers achieve life goals, exploring the technologies that transform their daily lives, operationalizing these new technologies and experiences, and how to prosper by being a mission-driven company. Now in its eighth year, CO-OP's THINK conference is dedicated to credit union innovation, specializing in attracting world-class thought leaders from outside the industry who share their unique perspectives on issues confronting credit unions. In 2015, we present: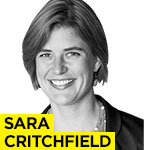 Sara Critchfield, Founding Editorial Director of Upworthy, deemed by Fast Company as the "fastest growing media company of all time."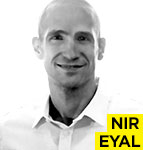 Nir Eyal, Contributing writer for Forbes, and bestselling author of "Hooked: How to Build Habit-Forming Products."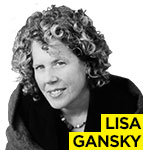 Lisa Gansky, Founder and Chief Instigator of Mesh Labs, a leader in shaping the evolution of the sharing economy.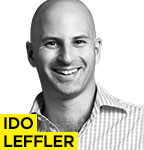 Ido Leffler, Co-founder and CEO of Yoobi, the company that made selling school supplies a cause that touches classrooms across the nation.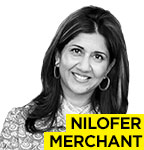 Nilofer Merchant, Bestselling author on innovation and collaboration who has worked with industry leaders ranging from Apple and IBM to GE and Google.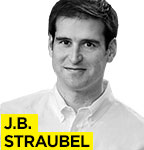 J.B. Straubel, Co-founder and Chief Technical Officer of Tesla Motors, Inc., directly responsible for operations of nearly one quarter of the company.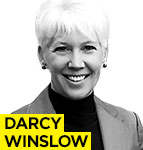 Darcy Winslow, CEO/Managing Partner/Co-founder of the Academy for Systemic Change, who spearheads Nike's efforts to ensure its social responsibility and environmental-friendliness matches its world-renowned brand of athletic-wear.
Master of Ceremonies will be journalist and radio host Tess Vigeland, who served in that capacity at THINK 14 in New Orleans. Industry service providers interested in getting involved in shaping the THINK 15 experience as an "Evolution Session" (industry seminars planned for day one) presenter can inquire with CO-OP's marketing department at
marketing@co-opfs.org
. THINK 15 is being held at the Broadmoor Hotel in Colorado Springs, May 5-8, 2015. Registration is $799 for credit union employees. Register and learn much more
here
.
This article first appeared on co-opinsightvault.com on February 3, 2015.